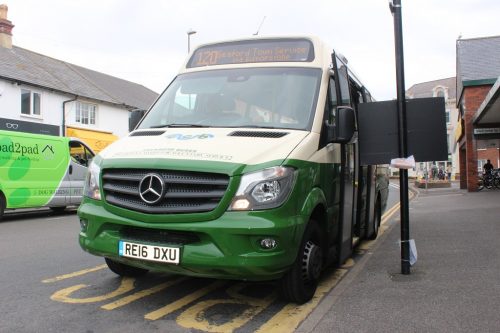 The European Commission may enforce infringement proceedings against the UK, which has continued to allow Section 19 and 22 exemptions against its wishes
The European Commission may take action to enforce infringement proceedings against the UK to prevent not-for-profit travel, such as community transport, from being carried out without an O-licence the Irish Times reported.
The Commission is investigating the UK over a failure to implement a standardised licensing and testing process for all minibus operators in breach of EU law. The issue was first raised more than two years ago.
The Commission wants to bring an end to the exemption which has existed in the UK allowing Section 19 and 22 permits for certain organisations carrying out not-for-profit' travel. The exemption means organisations including charities, educational establishments and community transport networks are not required to obtain the more stringent bus O-licence demanded of private companies.
Infringement proceedings were initially issued against the UK in April 2015, with a grace period allowed to enable the change to be implemented. The Commission is now considering what further action to take and is due to publish a 'reasoned opinion' in coming weeks.
It is understood that some local authorities in England have issued instructions stating that the European Commission ruling should be adhered to and that all tenders for bus contracts must have an O-licence.
However, Charlotte Hughes from the Community Transport Association (CTA) said: "The next move on this sits with the UK Government. We trust that our case for the sector and continued support of community transport is with decision makers.
"Without any official information or consultation about a change in Government policy or practice members should assume they can conduct business as usual unless they are informed otherwise by a credible authority or the CTA."
As the Commission deals directly with member states and not regional parliaments, the infringement proceedings have been taken against the Department for Transport (DfT) in London.
A spokeswoman for the Department for Infrastructure commented: "The permit scheme was set up to make it simpler for certain organisations to carry passengers in buses where no profit is involved, and these organisations need permits rather than an O-licence.
"Only organisations concerned with education, religion, social welfare or other activities of benefit to the community are entitled to a permit for a large bus. For small buses, recreation is added to the list."