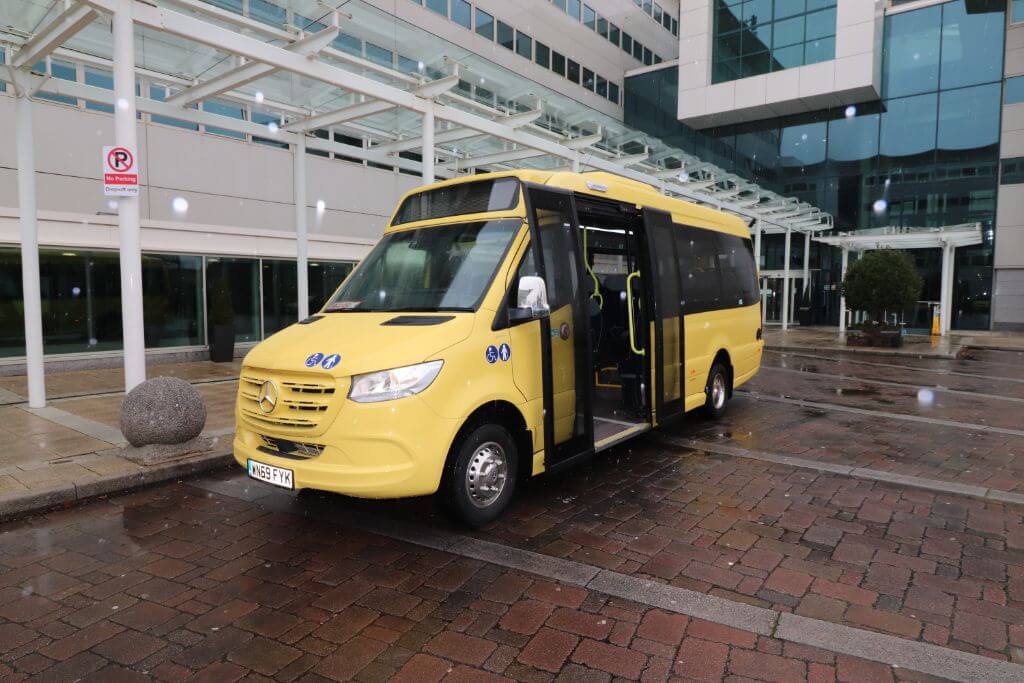 Ravenshead Community Transport provides community transport for the residents of Ravenshead and other local communities within a 10-mile radius. They are national lottery funded and run three wheelchair accessible minibuses.
The latest vehicle to join the fleet is an EVM Cityline; the Mercedes-Benz Sprinter Euro VI 516 CDi produces 163bhp and is based on an extra-long wheelbase chassis. Transmission is a seven-speed G-Tronic automatic gearbox. The vehicle has colour matched EVM body moulded side skirts, bumpers, side mouldings and grille.
Entry into the saloon is through a Masats 120cm double-leaf rapid sliding powered entry door with external emergency release. 16 EVM Kiel Ligero M2 seats trimmed in ELeather are fitted, along with EVM panoramic double-glazed saloon side windows. Climate control is provided by Mercedes-Benz in-dash air-conditioning with Auto Clima RT120 12KW saloon air-conditioning and convector heating in the saloon.