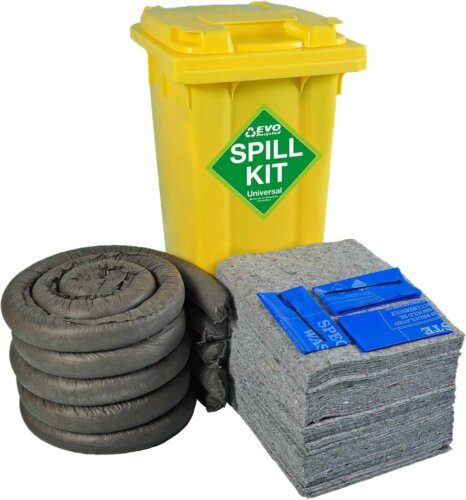 First Mats, a renowned Birmingham-based company specialising in industrial and commercial floor matting, has added an innovative range of Oil Spill Kits to its product line. By doing so, First Mats expands its commitment to floor-level safety and environmental responsibility. At the forefront of the range, the Eco-Friendly EVO Spill Kits provide the perfect balance between sustainability and high performance.
The EVO Spill Kits are manufactured in the UK, meaning carbon emissions from transportation are substantially reduced compared to importing products. Moreover, the EVO kits are constructed using recycled cotton materials, which not only makes them environmentally friendly but also highly effective in absorbing spills. The triple-loft construction ensures outstanding absorbency levels, making them an ideal choice for managing oil spills and other potentially harmful liquids in the workplace.
"Providing EVO Spill Kits exemplifies our commitment to supporting clients in their environmental goals while ensuring top-notch safety measures," said Richard O'Connor, Marketing Director at First Mats. "Being made from recycled materials and locally manufactured, these kits are a green and efficient solution to spill containment that's essential in any facility."
The range includes several kits with absorbent capacities from 20 to 240 litres, catering to the diverse needs of customers, who will also benefit from fast and free delivery across mainland UK.
This launch aligns with the market's growing demand for eco-friendly products and showcases First Mats' commitment to incorporating sustainability into its range. By offering a product that not only effectively handles spillages but does so in an environmentally conscious manner, First Mats continues to support the well-being of both workplaces and the planet.
To see the full range and learn more information about the EVO Spill Kits, visit https://www.firstmats.co.uk/collections/oil-spill-kits