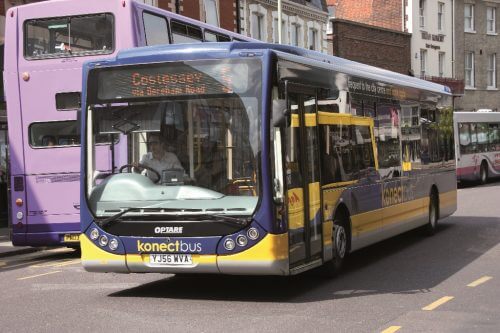 Exeter Council is delaying the closure of the city's bus station, the Exeter Express and Echo reported.
The council said it needs more time before appointing contractors to create its part of a major new redevelopment at the site. It had planned to start construction on a 'state-of-the-art new' leisure complex and a new Exeter Bus Station at the end of March, with completion due in December 2018. However, due to the nature of the tender returns submitted by contractors bidding for the contract, the council announced that it needs more time to conclude the procurement process.
The bus station will continue to operate as normal until further notice. Stakeholders, including the bus operators and groups representing passengers, have been informed.
Cllr Phil Bialyk, Lead Councillor with responsibility for the bus station redevelopment, said: "The tendering process is taking longer than we had predicted. We won't sign contracts or appoint contractors until we are absolutely sure that we get the best deal for Exeter.
"We are naturally disappointed that we can't get on with building these key developments as quickly as we would have liked."