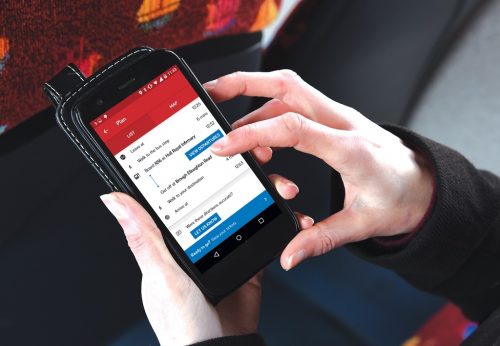 East Yorkshire Motor Services (EYMS) has announced a multiyear contract deal with Passenger Technology Group's mobile ticketing app, Passenger.
The app was launched in April and in the first few weeks it has already been downloaded by thousands of passengers.
Passenger was launched in July 2016, and is a fully operator branded mobile app. It combines mobile ticketing, network information, journey planning, real time departures and disruptions management into an integrated platform called Passenger Cloud. The platform will also be launched in Hull and surrounding areas.
Claire Robinson, Marketing Manager at EYMS, commented: "Everyone at EYMS is incredibly excited about the new mobile apps and what it will mean for customers.
"EYMS is 90 years old and, with such great heritage behind us, it's fantastic to be adopting well-designed technology that will help us to stay ahead as customer expectations continue to rise."
Bob Rackley, Commercial Manager, added: "We chose Passenger above other suppliers not only because of the high quality mobile app projects they have delivered elsewhere in the country but because of the work they are doing behind the scenes to leverage mobile devices as a source of new customer data.
"This is opening up a huge amount of potential for improved understanding about our customers and we're looking forward to being on that journey with them."