FORS, the Fleet Operator Recognition Scheme, is to work with First Choice Minibus Services on its Governance and Standards Advisory Group (GSAG)
The appointment will allow First Choice the opportunity to share its wealth of experience and to help FORS deliver best practice change for all operators in the PCV sector.
First Choice was one of the first dedicated coach operations to attain FORS Bronze accreditation in 2014. FORS Bronze is the first stage in a progressive accreditation process which sees members achieve increasing levels of operational best practice.
Earlier in May, FORS announced it has strengthened its remit in the PCV sector, having already established itself as the go-to accreditation scheme in the commercial vehicle sector with well in excess of 5,000 members.
With a strong commitment to safety and environmental protection, First Choice feels FORS now has a fully-rounded package of training and benefits that meet the specific demands of PCV operators.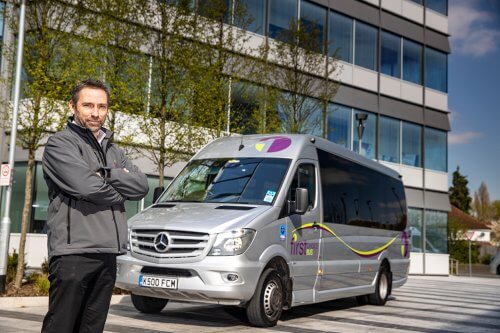 "We sat down with FORS to discuss not only our own requirements but also those of the wider bus and coach industry," said Jason Thornton, Associate Director at First Choice.
"In five years, we have seen the benefits of FORS accreditation, but we also felt there was scope for the scheme to benefit the industry at large."
He continued: "I am very pleased that today, First Choice sits on the FORS GSAG alongside a group of like-minded companies and industry bodies who possess a single focus on driving up standards of best practice."
First Choice played an important role in introducing more relevant, up-to-date and specific PCV content into the latest FORS Standard – the comprehensive reference source which defines the requirements that members must have in place to achieve FORS accreditation.
Today, the FORS Standard shows all PCV operators that a great many tangible benefits are available with FORS membership.
Read more news stories here: cbwmagazine.com/category/news