First Glasgow launched two electric ADL/ BYD Enviro200EVs on Friday 10 January as part of an electric revolution to help meet net-zero emission targets by 2030
First Glasgow will roll out two all-electric buses as it becomes the city's first commercial bus operator to introduce state-of-the-art fully-electric vehicles onto a commercial bus route since the 1960s, following funding from electricity distributor SP Energy Networks.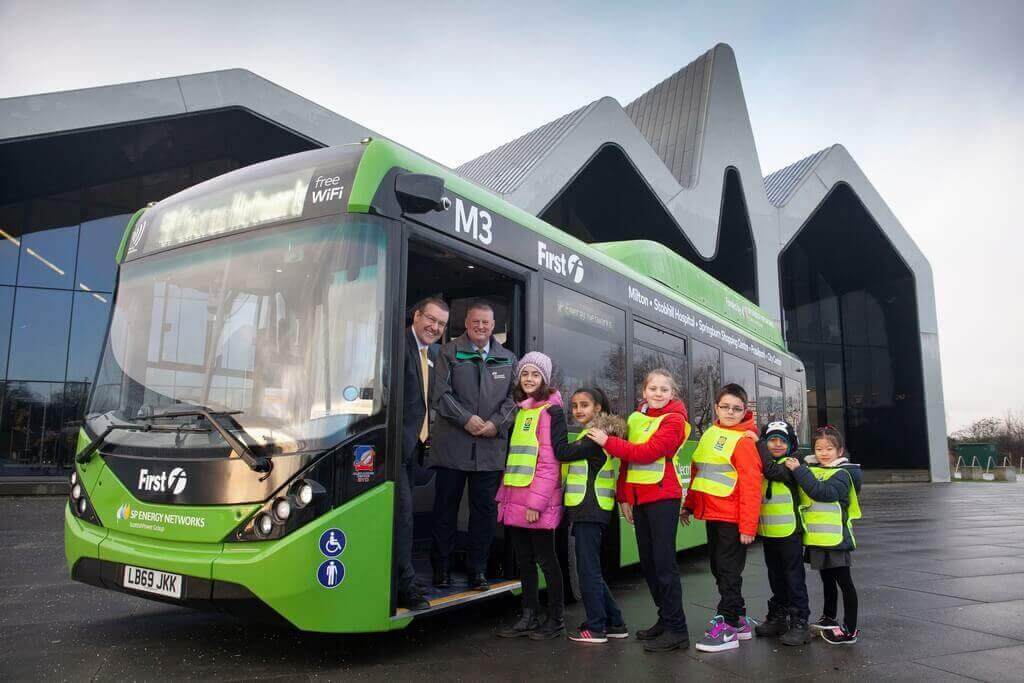 The new buses are a statement of intent for the city's as it looks to join the electric revolution its to help meet target of net zero emissions by 2030. The launch of these vehicles means the city has now come full circle back to fully electric transport on commercial routes for the first time since trolley buses were decommissioned by Glasgow Corporation in May 1967.
The new vehicles will be going on the M3 route, which connects communities in Milton and Springburn with Stobhill Hospital and the city centre.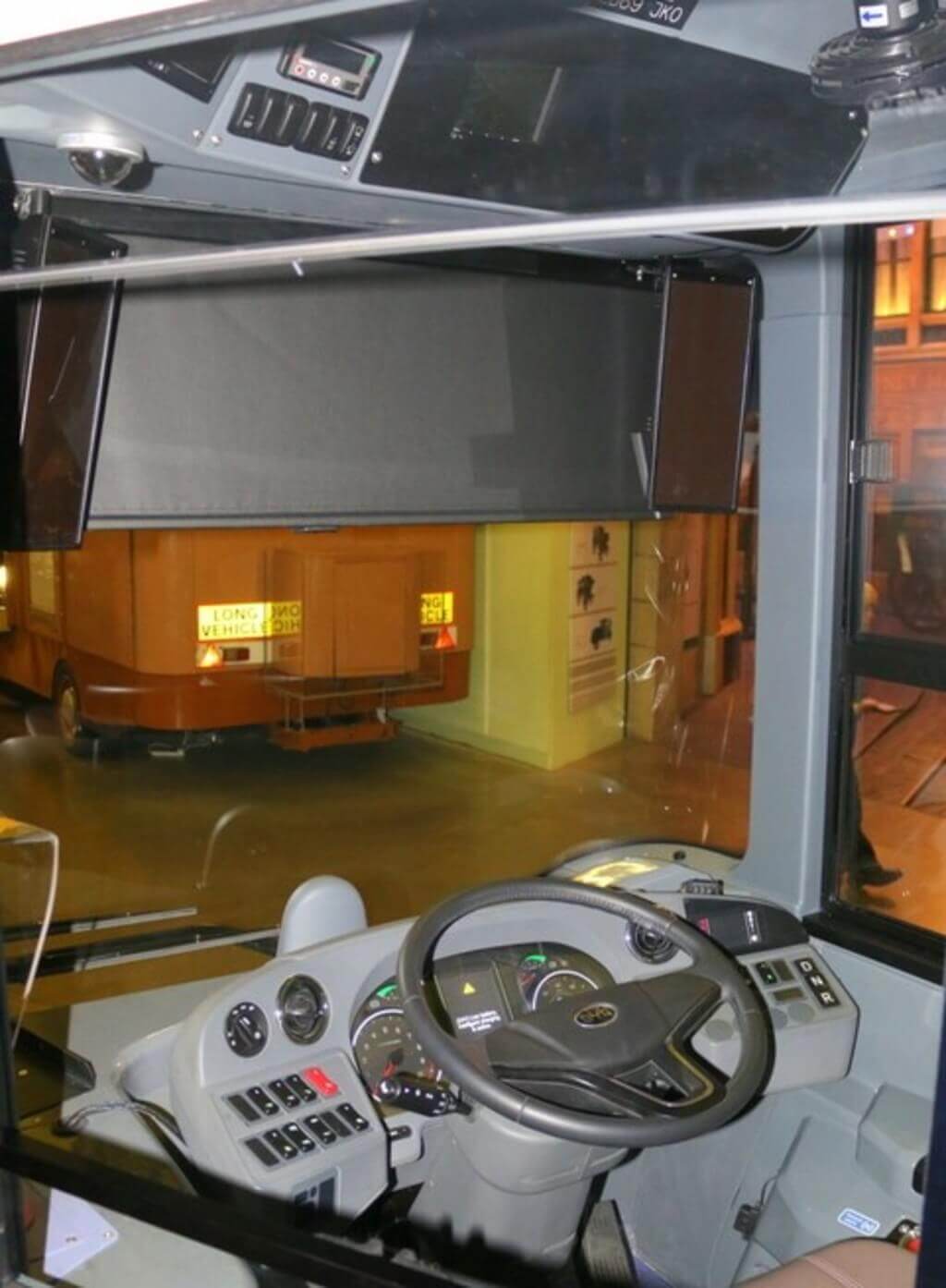 The electric buses are being funded as part of SP Energy Networks' £20million Green Economy Fund, which supports Glasgow's mission to become the UK's first net-zero emissions city by 2030. It also contributes to the Scottish Government's plans to meet climate change targets, boost local economic growth, and improve air quality across the country.
The new electric buses, built at Alexander Dennis' Falkirk factory, have the latest mirrorless technology, which removes the need for wing mirrors and helps reduce blind spots for drivers. The new vehicles will also have USB charging points, onboard audio-visual next-stop announcements and free WiFi to provide a better customer experience.
As part of the SP Energy Networks funding deal, First Glasgow will also introduce 22 electric vehicle charging points in its Caledonia Depot, which will allow more electric buses to be introduced into Glasgow's transport network in the future.
First Glasgow has already invested over £31million over the last two years with the introduction of 150 new Euro VI ultra-low emission vehicles for Greater Glasgow, whilst retrofitting another 49 mid-life vehicles to speed up the switch to low emission standards in support of Scotland's first low emission zone in Glasgow city centre.
The bus operator is already 40% compliant and will introduce even more new low emission buses to the city to ensure it is 100% compliant with the city's low emission zone to at least Euro VI emissions standard by the end of 2022.
She said: "It is a real pleasure to see First launch their fully electric buses in Glasgow, following funding from SP Energy Networks. Scotland was one of the first countries to acknowledge that we are facing a global climate emergency and we have legislated for the most ambitious carbon reduction target of any country in the world.
"A key part of our plans is encouraging greater use of public transport as well as phasing out petrol and diesel vehicles. It's so great to see First and SP Energy Networks playing their part in helping us to achieve our goal of net-zero carbon emissions by 2045."
Andrew Jarvis, Managing Director of First Glasgow, said: "We are delighted to launch the city's first conversion of a commercial bus service to fully electric operation. The whole team at First Glasgow is thrilled to be teamed up with SP Energy Networks in order to bring these state-of-the-art zero-emission vehicles to the people of Glasgow and the M3 route."