Routes 370, 371 and 372 run into Huddersfield every 10 minutes, and will now share branding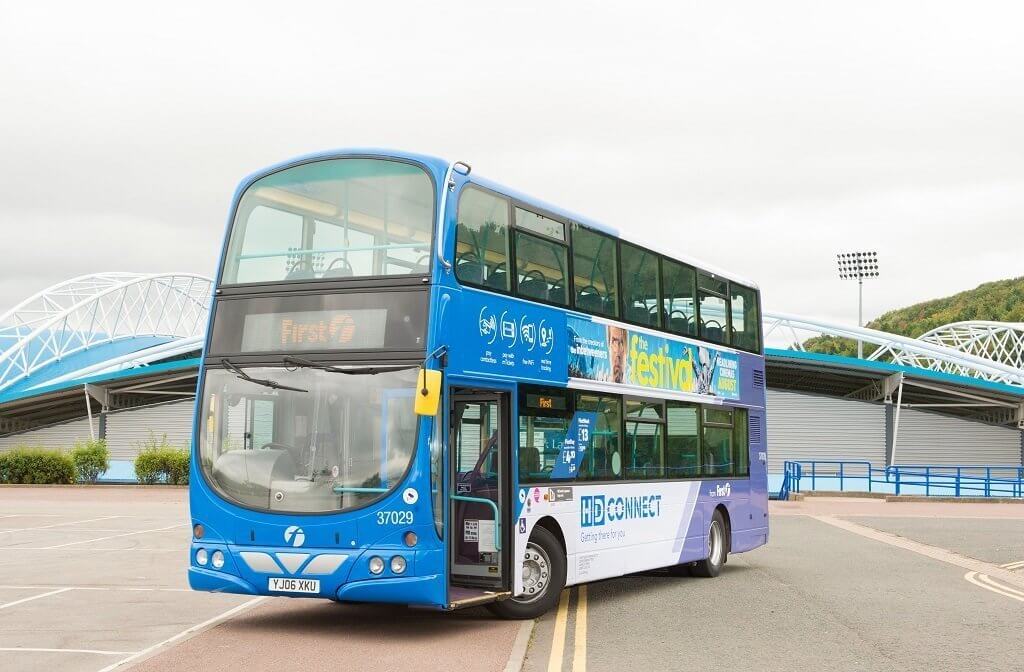 First Huddersfield has announced the introduction of a new service: HD Connect.
The HD Connect name will be used on routes 370, 371 and 372 and will be identifiable for customers through the buses' new blue branding.
To build on the image of HD Connect being residents' go-to local service, the operator has enlisted locals to be part of its new marketing campaign.
Over the coming weeks, the new-look buses and marketing will be seen across the town, with promotional activity planned to encourage locals to trial the new-look service.
Martin Hirst, Commercial Director at First Huddersfield, said: "We're proud to provide a local bus service that connects locals with the town centre and we therefore wanted to give our 'track' route a new identity.
"HD Connect brings the 370, 371 and 372 services under one brand and customers can be confident that when they travel on HD Connect that they are travelling on a high-frequency and reliable bus route.
"We will be continuing to make improvements to the bus services in Huddersfield over the coming months and we look forward to welcoming our customers on-board and to hearing feedback about the new look-and-feel."