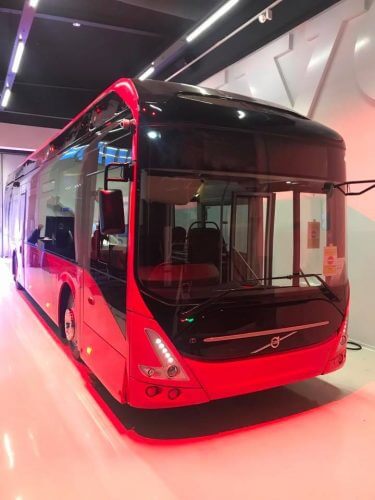 In this sneak preview one of eight new Volvo 7900E electric buses for Harrogate is seen at the manufacturer's Wroclaw plant in Poland.
Alex Hornby, CEO of Transdev-owned The Harrogate Bus Company told CBW the first vehicle is due to arrive in the UK "in the Spring." The fleet will operate on the Yorkshire town's routes 2A, 2B, 3 and 6.
As reported in last week's issue, work to install charging points in Harrogate Bus Station is underway.