Scania secures valuable business for bi-articulated buses in Curitiba, a birthplace of Bus Rapid Transit
Scania is delivering its first bi-articulated buses in Brazil to Curitiba, which pioneered Bus Rapid Transit (BRT) systems in the 1970s.
The city has recently initiated a programme to renew its fleet, and the 27m Scanias are being customised to meet the city public transport authority's requirements.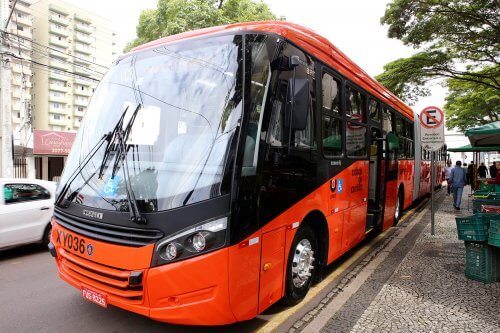 They will be delivered to Viação Cidade Sorriso, a local operator that is now starting to renew its fleet of 246 buses.
The vehicles being delivered are Caio-bodied Scania F360HAs equipped with 360hp engines that develop 1,850Nm of torque at low engine speeds to save fuel.
The vehicles have a load capacity of 43.5 tonnes, the heaviest on the market.
Having a front engine gives better accessibility for a total passenger capacity of 160.
"The trials that we carried out with Scania's bi-articulated bus gave excellent results," said Mauricio Gulin, President of Viação Cidade Sorriso.
"We also believe that competition between bi-articulated bus manufacturers helps foster our aim of offering bus passengers the best product at the lowest cost."
You can read more International news here: cbwmagazine.com/category/international