Group AGM reveals passenger levels have increased from 10% of pre-pandemic levels at the lowest point to more than 50% in the UK bus division
FirstGroup plc has issued an update on developments between 1 April and 31 August 2020 ahead of its Annual General Meeting. The Group reports stronger than expected financial performance and expects to deliver a small operating profit for the first half of the financial year, ahead of its own expectations earlier this year.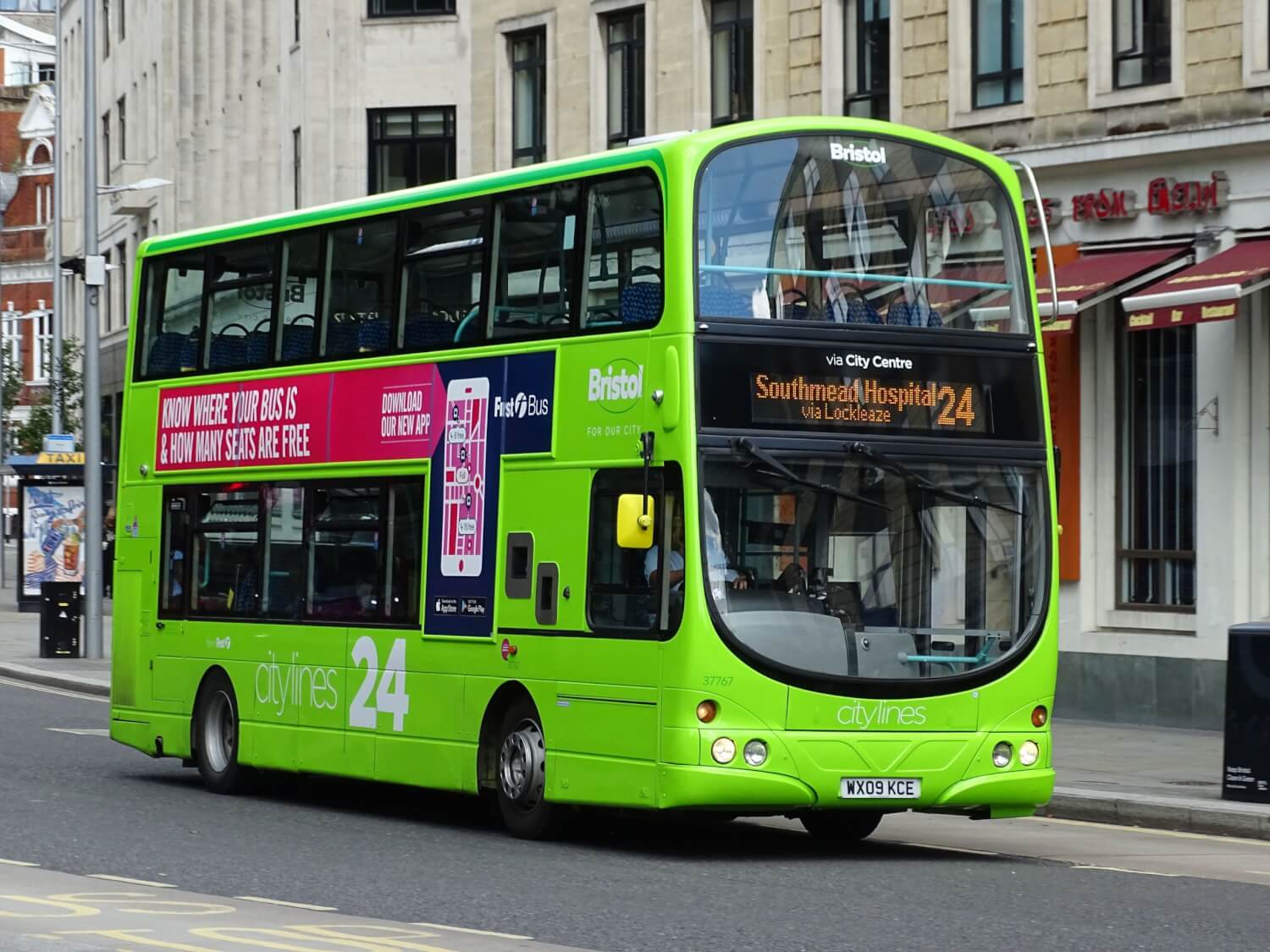 The company also reports that it is resolutely focused on executing its portfolio rationalisation strategy through divestment of its North American businesses, and says it is encouraged by significant interest from potential buyers.
In the USA, First Student continues to be affected as many school districts review and alter their back to school plans in light of local conditions. The company said that approximately 45% of its fleet were operating home to school services as normal, and of the remainder, most serve schools which are starting with a mixture of in-person and online teaching. It is in discussions with the latter to ensure that when required it can restart services rapidly, and has begun negotiating full or partial payments to support that, as well as continuing to work to mitigate costs in light of rapidly changing requirements and to secure the appropriate government funding.
There has been some additional business from struggling smaller competitors, and its Hopewell special education business acquisition has won a number of new contracts this year.
Many of First Transit's contracts are classed as essential services and are based on payment for availability rather than volume, so the division experienced less of an impact on revenues compared with its other divisions during the lockdown phase. Recovery rates have varied but overall the division is now operating around 67% of pre-coronavirus services, up from a low of 60%, and generating 80-85% of the revenue expected.
The company said that Greyhound passenger volumes have been broadly in line with assumptions. Revenue has improved to 35-40% of pre-pandemic levels, and Canadian operations remain suspended due to the closure of the border with the US. FirstGroup says that Greyhound continues to improve yields, optimise its cost base and rationalise its property footprint by moving operations to intermodal transport hubs or new facilities better tailored to its needs. The division exited five small surplus locations in the period.
The Group says it is 'resolutely focused on executing the portfolio rationalisation strategy to unlock material value through the sale of the North American businesses and is encouraged by significant interest from potential buyers.' However, it warned that while the Board is intent on carrying this out as quickly as possible, and in the best interests of shareholders, the coronavirus crisis has affected the speed at which this process can be concluded.
In the UK, the Group reports that it has seen an acceleration in the rate of patronage recovery in its First Bus division in recent weeks, with passenger volumes increasing from around 10% of pre-pandemic levels at the lowest point to more than 50%. Operated mileage has risen to almost 90% of pre-pandemic levels. The division welcomed the UK Government's extension of funding in August via the Covid-19 Bus Service Support Grant Restart to support the provision of vital services by regional bus operators in England.
Passenger volumes on its First Rail division increased modestly during the summer, but still remain at around 30% of pre-pandemic levels on average. The Group's rail franchises have been operating under the terms of the Emergency Measures Agreements put in place by the UK Government and have recently increased capacity to approximately 90% of pre-pandemic levels on average to support the return to places of work and schools.
At the end of August, the Group had approximately £850m in free cash and committed undrawn revolving banking facilities, and said that liquidity has improved since April as a result of better than expected cash from operations in recent months. The Group said it has also successfully reduced its capital expenditure programme while still meeting its commitments to customers.
Overall, the Group said it has delivered better revenue recovery and strong cost control and is now expecting to generate a small adjusted operating profit in the seasonally weaker first half of the financial year. This anticipated result is ahead of expectations.
FirstGroup Chief Executive Matthew Gregory said: "Passengers can be confident that public transport is safe and we are encouraged that activity levels are increasing, especially since the start of the new school year on both sides of the Atlantic. We continue to work with our customers, communities and governments to maintain the availability of our transportation services which are so crucial to the recovery of local economies.
"Although the ongoing impact of the pandemic on the Group continues to evolve, clarity is improving over time. We continue to take all necessary action to protect the business and to ensure the Group is in the most robust position possible to deliver on our strategic plans.
"As we head into the autumn, our priorities are to continue delivering safe, reliable transport services that meet the changing needs of our customers and communities, and to execute the sale of the North American businesses as expediently as possible and in the best interests of all shareholders."