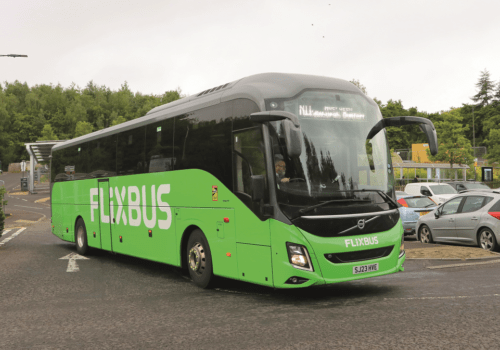 FlixBus parent Flix has announced significantly increased profits for the first half of 2023 compared to the same period last year. At €860 million in total revenue, Flix achieved growth of 54% year on year, the company reports, with more than 36 million passengers travelling on its services, representing a 53% increase compared to the same period of the previous year.
As well as its worldwide FlixBus operations, this includes FlixTrain in Germany, Greyhound in the USA and Kamil Koç in Türkiye. Revenue in the same period in 2022 amounted to €557 million. With a 54% increase, Flix says the first half year of 2023 has been the most successful first half year in the company's history. "Flix is successfully delivering sustainable and profitable growth," said André Schwämmlein, CEO and co-founder of Flix. "We are on track in all segments and were able to significantly expand our offer in many markets in the first half year. Flix continues to be a global travel tech success story."
Among other things, the company launched its first lines to Finland and Greece and significantly expanded its network in Brazil. Flix is currently active in 41 countries worldwide, and expects to be launching in Chile before the end of 2023.
The company's European operations carried over 24 million passengers and announced growth of passenger volume of 75% compared to the same period in the previous year, with revenues amounting to €477 million, representing a growth of 91%. In the USA, Canada, and Mexico more than 5 million passengers used the services of FlixBus and Greyhound, equivalent to an increase of 33% in comparison to the same period in the first half year of 2022, and revenues increased by 19% to a total of €279 million.
Over 6.8 million passengers travelled with Turkish subsidiary Kamil Koç, 14% more than in the first half year of 2022, and created revenue of €88 million, a growth of 34%. In Brazil, 35 new cities in seven states were incorporated into the FlixBus network.
Flix says it remains committed to setting high standards in travel digitisation while staying true to its roots in travel technology through consistent development.