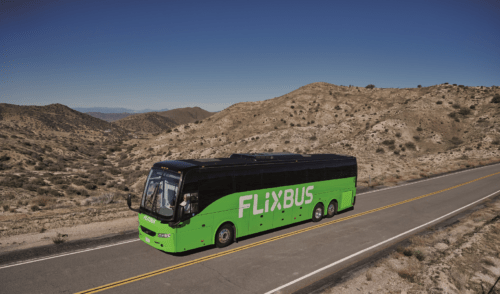 GERMANY
FlixBus parent company Flix reports record-breaking numbers in its 10th anniversary year. With a global revenue of more than £1.3bn (€1.5bn) and showing profitability on earnings before interest, taxes, depreciation, and amortisation, the company says that 2022 has been the most successful year in its history. The firm reports a revenue increase of 185% compared to 2021, having carried more than 60 million passengers in 40 countries aboard its FlixBus, FlixTrain, North American Greyhound and Turkish Kamil Koc operations. In the decade since its launch, Flix says it has carried close to 300 million travellers.
"2022 was our most successful year so far," said André Schwämmlein, co-founder and CEO of Flix. "This shows more than ever that Flix is positioned in a highly attractive growth market – we stand for modern mobility, sustainability and digitalisation. And we are just getting started."
The company also announced a positive outlook, with at least 20% profitable revenue growth for 2023, and plans to continue investing in the expansion of both FlixBus and FlixTrain, which it says remains a highly attractive offer for customers in Germany and Sweden. FlixBus and FlixTrain carried more than 38 million travellers in Europe in 2022, while its UK operations marked their millionth customer since launching in April 2021. The firm has plans to launch in Chile in 2023, following the start of operations in its first South American country, Brazil.