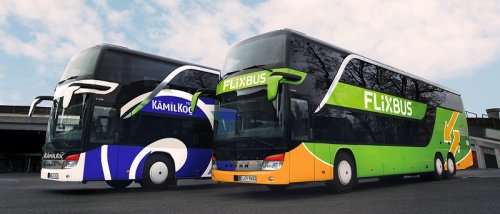 German-based Flixbus has bought established Turkish intercity bus operator Kamil Koç from private equity firm Actera, subject to final approval from the relavant authorities.
Kamil Koç, which provides journeys between 61 cities in Turkey and in 2018 carried over 20 million people, will be gradually integrated into the Flixbus network which already links over 2,000 destinations across 28 European countries, and has recently expanded into the USA.
Jochen Engert, CEO and founder of FlixBus, said: "We are extremely happy to welcome Kamil Koç to the family to start a new era in the Turkish mobility market. Our vision is to offer green and smart mobility for everyone, and we are excited to extend our innovative spirit, smart services, and high safety and quality standards to bus travelers in Turkey while benefiting from Kamil Koç's local know-how.
"After assessing the business, we will be working towards expanding the existing network even further and optimising schedules towards demand – all based on our increasingly data-driven tools and algorithms – to improve the customer experience.
"With our technology platform and other product innovations, Turkish bus travelers will benefit from affordable mobility, high safety standards, great service, and more complete and convenient travel options."