SWEDEN Four Volvo 7900 Electric buses have been ordered by Bivab and Uddevalla Omnibus for the city of Uddevalla in western Sweden.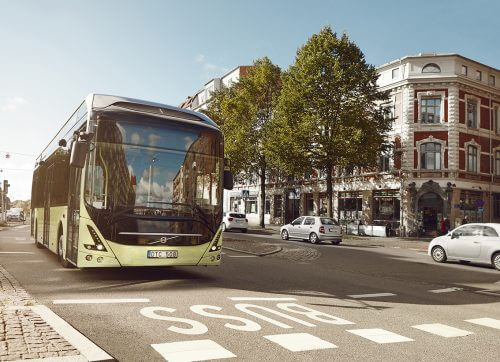 Volvo hybrid buses have been operating there since 2014. The new electric buses will start operating next summer.
They are being sold in the form of a complete turnkey solution, with Volvo taking care of all maintenance for both the vehicles and their batteries at a fixed monthly cost.
Maintenance will be handled by Bröderna Brandt Lastvagnar in Uddevalla.
The electric buses have a 200kWh battery capacity. They will be charged via CCS cables in the depot and they are equipped with roof-mounted pantographs for quick-charge on their scheduled routes in the future.
The buses will feature USB sockets for passengers to charge mobile phones and other devices.
The energy consumption of Volvo's electric bus is about 80% lower than that of a corresponding diesel bus.
The manufacturer has sold all-electric buses in Sweden, Britain, Luxemburg, the Netherlands, Norway and Poland.
The Volvo range of electrified vehicles also includes hybrid buses and electric hybrids (plug-in hybrids).
All told the company has sold more than 4,000 electrified buses globally.