Go-Ahead Group-owned East Yorkshire commenced a contract from North Lincolnshire Council to provide demand-responsive buses in the region on Monday 7 September.
East Yorkshire is operating the new 'JustGo' on-demand services across North Lincolnshire, aimed at connecting communities, providing access to jobs and growing the local economy.
The service uses the latest customer technology, enabling passengers to hail a ride through a smartphone with the 'JustGo' app, which was developed in conjunction with tech company Liftango.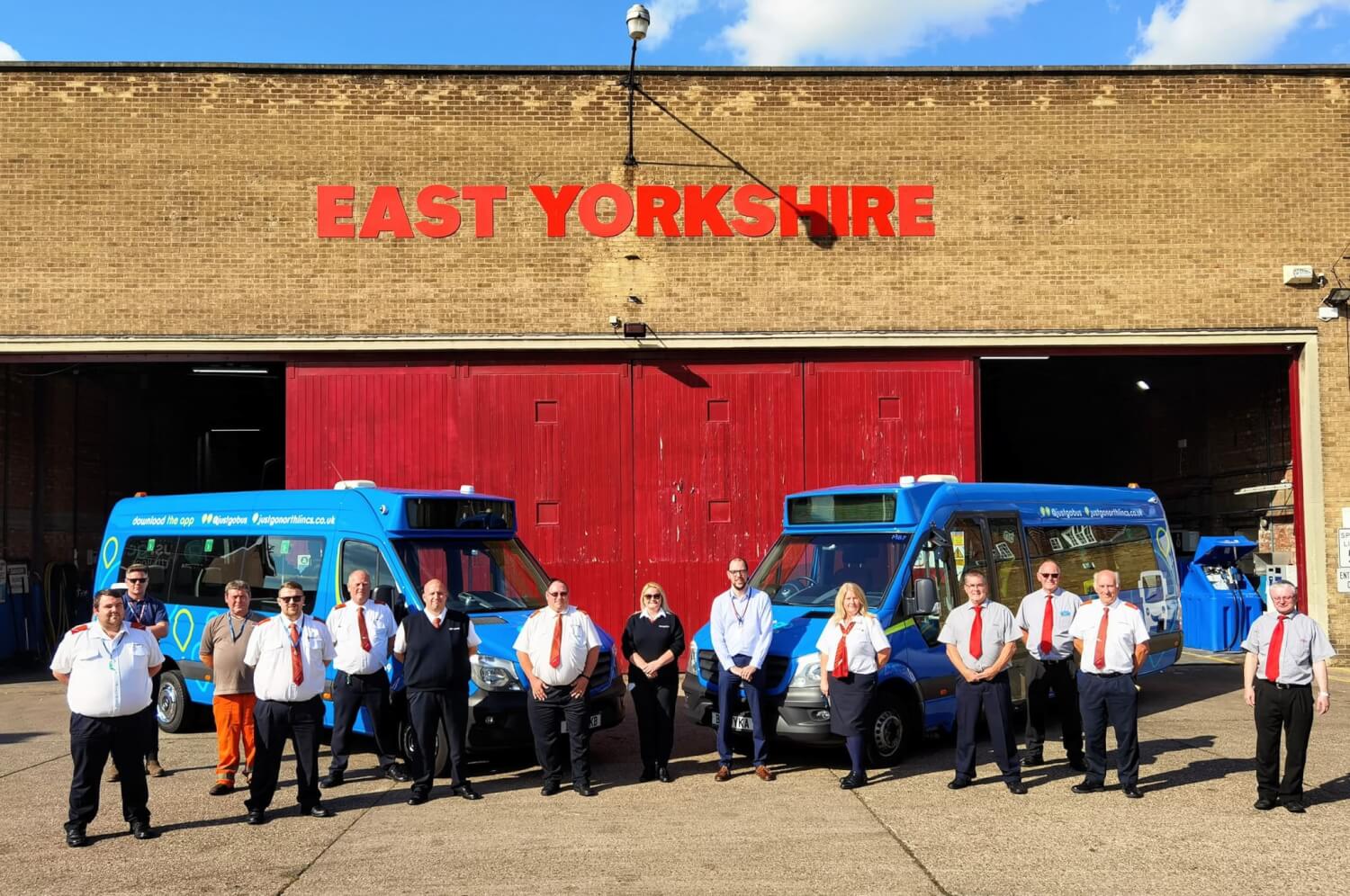 With just a tap on the app or a phone call, passengers can request their journey and choose where they get picked up (using local meeting points). The on-demand service enables journeys to families, friends or vital services, and provides a solution for accessing workplaces such as Scunthorpe and Humberside airport, at times to suit shift patterns and staggered working hours.
Demand-responsive buses provide a flexible solution for passenger journeys, helping people leave their cars at home and choose an environmentally friendly option. This is the third time Go-Ahead has ventured into demand-responsive transport. It follows from a one-year trial in Sutton in conjunction with Transport for London, and a two-year trial in Oxford of the PickMeUp service.
PickMeUp achieved considerable success, proving a high level of demand for a ride-sharing service, but lacked additional funding support to make it commercially viable.
As JustGo is contracted by North Lincolnshire Council, East Yorkshire can focus on providing a high-quality transport service and building a customer base without revenue risk.
The fleet of six Mercedes-Benz Sprinter City 45 minibuses will follow all social distancing regulations and provide hand sanitiser on board, so passengers feel safe and secure. There will be WiFi and charging points available on every bus. The fleet is numbered 401-6 and has come from Go-Ahead London's Go Sutton operation via repaint at fellow Go-Ahead subsidiary Hants & Dorset Trim. Oxford Bus Company's former PickMeUp service 971-4 are also currently on short term loan for the operation. Vehicles are operated from East Yorkshire's Elloughton depot.
David Brown, Go-Ahead Group CEO said: "It is a great opportunity for us to operate North Lincolnshire Council's new on-demand bus network.
We will be using all the lessons we learned in Oxford and London to build a technology-driven service that will provide convenient journeys and connect communities."