Go-Ahead has announced a management and operating company restructure in the wake of the news that well known industry figure Martijn Gilbert is moving to the rails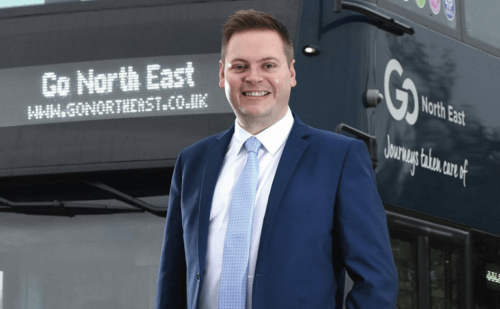 In an announcement that surprised the bus industry on 7 June, the Go-Ahead Group announced that Martijn Gilbert has decided to move on after four years with the group for an opportunity elsewhere in the transport industry.
Martijn has extensive experience in the transport sector with previous roles at Arriva in both its bus and rail divisions, and as CEO of Reading Buses. Martijn, who is a Board member of the Chartered Institute of Logistics and Transport (CILT), is currently the Managing Director of Go North East. The Go-Ahead Group has appointed Nigel Featham as the new Managing Director of Go North East, in addition to his existing role as Managing DIrector of Go North West, from the end of August.
Presently head of Go-Ahead's Manchester bus operation which employs 600 people, Nigel has many
years' experience in the industry across the north of England. Between 2011 and 2019, he was Arriva's regional Managing Director for Yorkshire and the north-east. As part of a restructuring, Go-Ahead is to recruit an Area Director for the north-east, reporting to Nigel.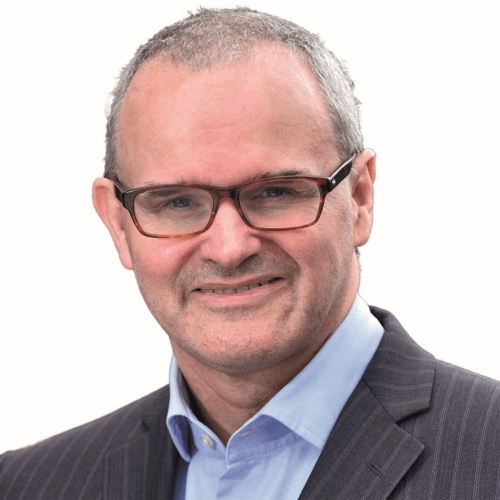 Additionally, East Yorkshire Buses, which presently reports to Go North East, will become a stand alone operating company, accountable directly to Go-Ahead Group with its present Area Director, Ben Gilligan, promoted to Managing Director. East Yorkshire runs services in and around Hull, East Yorkshire, the Yorkshire coast and the North Yorkshire Moors.
Martin Dean, Go-Ahead's Managing Director for UK Regional Bus, said: "Congratulations to both
Nigel Featham and Ben Gilligan on taking on enhanced roles within Go-Ahead. Nigel is doing a fantastic job at Go North West, turning around the performance of the Queen's Road depot and leading our participation in Manchester's bus franchising process. He has many years' experience in the north-east and is the ideal person to lead our business in the region. And Ben Gilligan has successfully integrated East Yorkshire Buses since we acquired the company in 2018.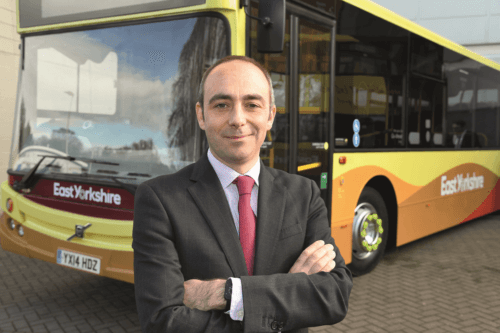 "Go North East is a special company within the Go-Ahead Group – it's where our business originates, and I'd like to extend my thanks to Martijn Gilbert for his leadership over the last four years. Achievements under Martijn's management include introducing the north-east's first fleet of zero-emission buses, working with local authorities on successful funding bids and delivering an outstanding daily service to passengers."
Martijn will take up his new role as new Managing Director of Lumo and Hull Trains, in which he will lead both of FirstGroup's open access businesses, from 12 September. David Gibson, the current
Managing Director of Hull Trains, will leave the business in September when he will move to a
senior leadership role outside of the rail industry. Phil Cameron will continue in his interim position as Managing Director at Lumo through a handover period with Martijn before returning to his role in First Rail.
Commenting, Andy Mellors, First Rail Managing Director for Non-Franchised Businesses, said: "I am delighted to announce that Martijn Gilbert has been appointed as the new Managing Director for Lumo and Hull Trains. Martijn is passionate about delivering excellent customer experience in the transport sector and his expertise will be vital, as we continue to grow our businesses. We are all looking forward to having him on the team. I would like to thank David for his leadership as we
re-establish Hull Trains following the pandemic period, and also thank Phil for his continued dedication and support during the successful expansion of Lumo services."
Martijn added: "I am very excited to be joining the Lumo and Hull Trains team. It's an honour and a
privilege to be asked to lead both the established and well respected Hull Trains and the innovative new Lumo operation. I am confident that, working closely with our partners, we can realise the ambitious plans for the future and deliver great service for our customers."