PickMeUp, which is managed by the Oxford Bus company, has seen positive uptake and beaten initial expectations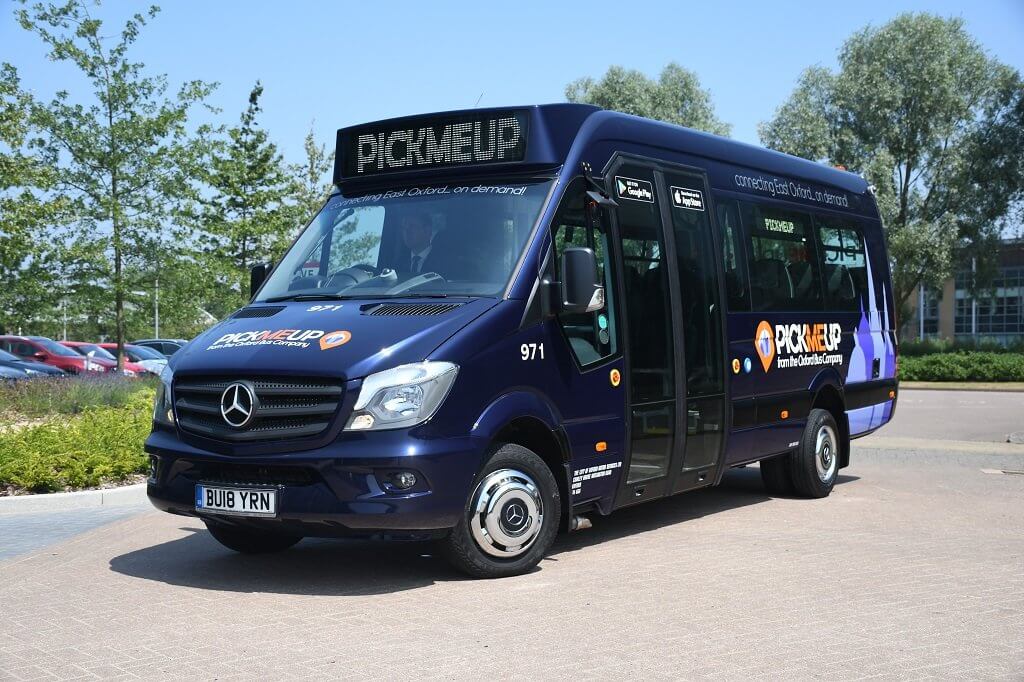 Following the launch of the Go-Ahead Group's on-demand PickMeUp service in Oxford, more than 1,600 riders have signed up to use the service, beating initial expectations.
The service, which is being managed by the Oxford Bus Company on behalf of Go-Ahead Group, is the largest scheme of its kind to be launched by a UK bus company.
Phil Southall, Managing Director of the Oxford Bus Company, said: "We're delighted with the initial reception to this service, which underlines latent demand for buses that people can summon on demand.
"We knew from our research that people are looking for a swift, convenient affordable alternative to cars and taxis, which offers more flexibility than a traditional bus.
"This is a new idea in transport, using the very latest mapping and co-ordination technology, and it's got the potential to be part of the solution in tackling air quality and traffic congestion in many towns and cities."