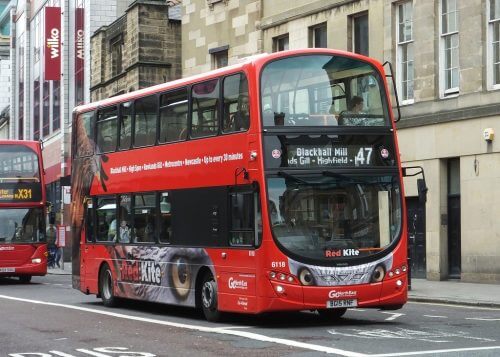 Go-Ahead Group is offering customers a new form of contactless mobile ticketing in Newcastle, following a successful trial in Southampton.
The system allows passengers to pay for their bus travel solely using their smartphone. Customers link a bank account with the HOPSTA app and are automatically charged the lowest fare for their journey, thanks to terminals called iBeacons which connect to mobile signals on a phone when the customer gets on and off the bus.
Passengers use the app to initiate their journey as the bus arrives and show their activated pass to the driver. Upon leaving the bus, the fare is calculated and charged automatically, meaning that the customer does not have to worry about having the correct change or even their wallet with them.
The fare is calculated based on the location the app was last able to see the on-board bus beacon.
HOPSTA also allows passengers to plan and monitor their route in real time, and monitor their spend.
The system has already won acclaim, taking home the Transport prize at the 2018 Smart Cities UK awards.
Following a successful trial on the University of Southampton's Unilink buses, operated by Go South Coast, the new system is set to be piloted in the North East.
Go-Ahead Group CIO, Enrique Fernandez-Pino, said: "We are thrilled to roll out this radical new technology to our customers, and allow them to track and pay for their journeys in the easiest possible way. Cutting a new path with technology is something we're proud to do at Go-Ahead, and we hope to roll out this technology on more and more routes in the future."