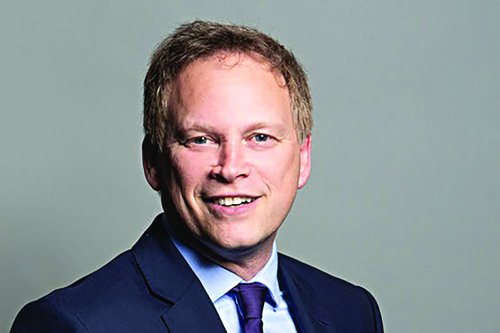 Transport decarbonisation plan promises cleaner air, healthier communities and tens of thousands of new green jobs
The Government is pledging cleaner air, healthier communities and tens of thousands of new green jobs thanks to its transport decarbonisation plan.
With just months to go until the COP26 climate summit, the plan provides a so-called 'greenprint' to cut emissions from seas, skies, roads and railways, setting out what it believes is a 'credible pathway' for the whole transport sector to reach net zero by 2050. The Government believes that cleaner transport will create and support highly skilled jobs, with the production of zero- emission road vehicles alone having the potential to support tens of thousands of jobs worth up to £9.7 billion by 2050.
As part of this vision, the Government has announced its intention to phase out the sale of new diesel and petrol heavy goods vehicles by 2040 – subject to consultation. Combined with the 2035 phase out date for polluting cars and vans, the Government believes its plan represents a 'world-leading' pledge to phase out all polluting road vehicles within the next two decades. The consultation proposes a 2035 phase out date for vehicles weighing from 3.5 to 26 tonnes and 2040 for vehicles weighing more than 26 tonnes – or earlier if a faster transition seems feasible.
With billions of pounds in investment already pledged, including £2 billion for cycling and walking and £2.8 billion to support industry and motorists to make the switch to cleaner vehicles, the transport decarbonisation plan also sets out how the Government will improve public transport and increase support for active travel to make those methods the 'natural first choice' for those who are able to use them. This includes creating a net-zero rail network by 2050, ensuring net zero domestic aviation emissions by 2040 and leading the transition to green shipping.
Transport Secretary Grant Shapps said: "Transport is not just how you get around. It is something that fundamentally shapes our towns, cities and countryside, our living standards and our health. It can shape all those things for good or for bad. Decarbonisation is not just some technocratic process. It's about how we make sure that transport shapes quality of life and the economy in ways that are good. It's not about stopping people doing things: it's about doing the same things differently. We will still fly on holiday, but in more efficient aircraft, using sustainable fuel. We will still drive, but increasingly in zero-emission cars. The transport decarbonisation plan is just the start – we will need continued efforts and collaboration to deliver its ambitious commitments, which will ultimately create sustainable economic growth through healthier communities as we build back greener.
Welcoming the publication of the transport decarbonisation plan and complementary package of documents and consultations, Andy Eastlake, Chief Executive of the Zemo Partnership, said: "The clear commitment to move all our road vehicles to zero emissions is critical, but even more important is the appetite to think differently about how this can be delivered. Transport is perhaps one of the most emotive and complex areas of our lives and society, but zero tailpipe emission transport technology is already here. How we make this the default everywhere while also reducing overall demand for energy and other resources is the real challenge. It's therefore encouraging to see that the plan considers fiscal, behavioural, digital and other policy options as the exciting technology and energy revolutions gather pace. How effectively we can work collaboratively across sectors to bring all these together will be a true test of success of this plan.
"The plan is wide-ranging and detailed, encompassing a plethora of approaches and opening a range of questions and consultations about transport decarbonisation. Zemo Partnership will be working the widest range of stakeholders to deliver our new 2021 'acceleration programme' of key projects and new initiatives, aligning our activities with the Government's plan."
The Confederation of Passenger Transport's Head of Policy Alison Edwards said: "With cars and taxis contributing 55% of transport's greenhouse gas emissions we need urgent action to reduce car journeys if we want to be on track to deliver net zero by 2050. The plan is an opportunity to begin that work by focusing on cross-Government policies that get people out of their cars and onto buses and coaches, which has an immediate impact in reducing carbon emissions. We also need to see measures that discourage car use including measures such as transparent road pricing schemes that can reward sustainable travel choices fairly reflecting their environmental impact. The industry is committed to moving towards zero-emission fleets but this must be as part of a realistic long-term roadmap, alongside sufficient funding, so operators can plan their investments accordingly."
Jon Dye, Director of Motor at QBE Insurance, commented: "This is an expansive plan of consultations with the potential to redefine road transport as we know it. From an insurance and risk management perspective, whilst we have seen electric powered vehicles drive an increase in the complexity and cost to repair vehicles, what powers a vehicle matters relatively little compared to how and where the vehicle is driven. While these plans are undoubtedly ambitious and in many respects pose more questions than they answer right now. The biggest upheaval in road transport remains the shift towards autonomous vehicles. I do anticipate however that progress towards truly autonomous vehicles will be paced with the phasing out of the more traditional internal combustion engine. Both require a different source of energy and an infrastructure very unlike the one we have now."
Charlie Jardine, CEO and Founder of EO Charging, suggested: "The plan is light on new detail about public transport. It's vital that the Government's promised subsidies for bus companies to invest in electric vehicles are delivered quickly. The bus sector has been ravaged more than most by the pandemic and for it to 'build back better' and decarbonise it needs Government investment to materialise at pace."