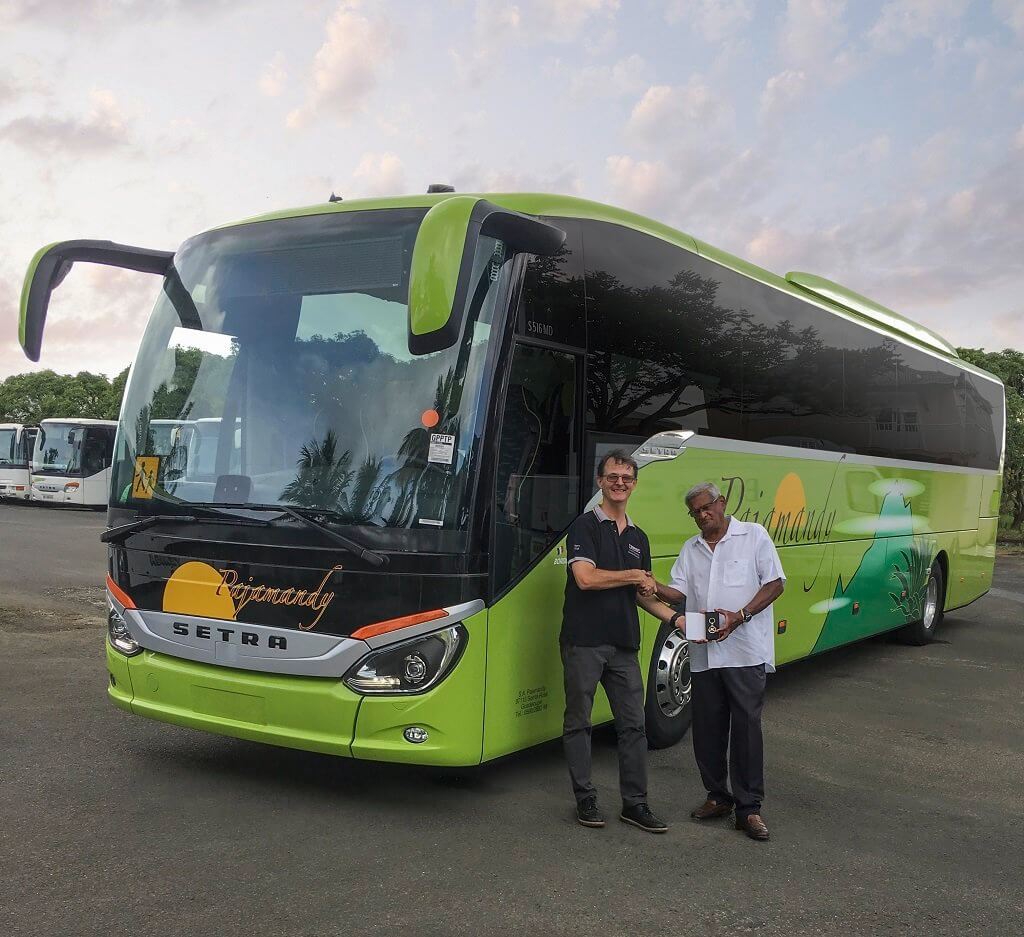 S A Pajamandy has taken delivery of an S516MD, the first Setra ComfortClass coach for Guadeloupe.
Equipped with 59 seats, the two-axle vehicle is primarily earmarked for cruise ship tourists, who count on the highest level of comfort while exploring the Caribbean island that covers 1,600 square kilometres.
"The new S516MD will be the flagship of our company," said Thomas Pajamandy, Chairman of the board of directors of a company that also runs local bus routes.
"This long-distance coach is an absolute must nowadays."