Attracting up to 48 buses, the Gloucestershire Warwickshire Stream Railway (GWSR)'s 11th annual bus rally is expected to deliver a huge dose of nostalgia when it returns on Sunday, 8 July.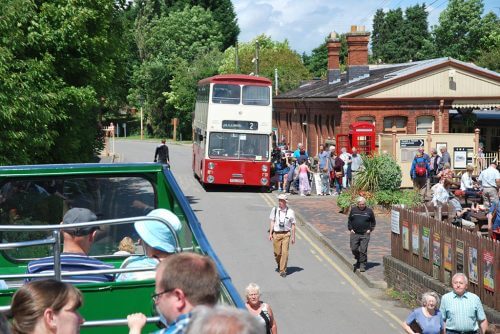 Free round-trip rides to Broadway Village will be offered from Toddington Station, carried out by around 20 vehicles.
Austen Shapcott, co-organiser of the Bus Rally, said: "We simply couldn't take any more in the space we have at Toddington – in fact we would have to turn away any late applicants.
"This will be our biggest ever event – if we had the space it would be even bigger.
"It's not just a great day for bus owners, it's a chance for visitors to enjoy the delightful combination of steam trains and beautifully restored classic buses with plenty of opportunity to ride on several of them."
Normal train fares apply and there is no separate entrance fee to the event.