Municipal bus company Halton Transport has ceased operations due to financial issues
Halton Borough Council arms-length bus company, Halton Transport, ceased operations on Friday 24 January. The municipal bus company employed around 150 people.
After a week of uncertainty and much speculation about the future of the operation on social media, Halton Borough Council issued the following statement on the final day of operation:
"The Council regrets that the Board of Halton Transport has taken the difficult decision to commence the process to put the company into liquidation, following a long period in which the company has been facing significant financial problems. Halton Transport is a company owned by the Council as an 'arm's length' company and has been since 1986 when the law was introduced meaning councils could not directly run bus companies. Since then, Halton Transport has been required to operate on a commercial basis, which it has done successfully for many years. Unfortunately, over recent years, the trading environment has become more difficult.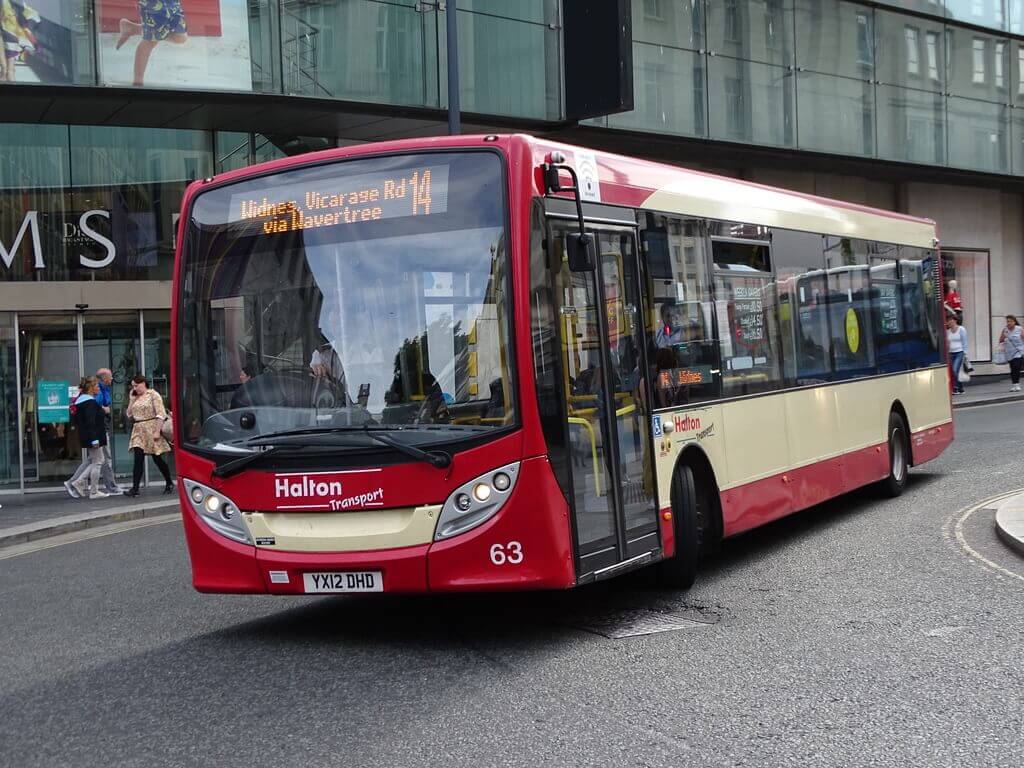 "As the major shareholder, the Council has, in recent months, been supporting the company in an attempt to place it on a stronger, more sustainable footing – unfortunately, that has not been possible. It is widely known that the Council, like all other local authorities, has had significant reductions in its budget and therefore has to make difficult choices as to how best to utilise the resources it has. These are, by their nature, very difficult choices. In this instance its ability to support a commercial operation like Halton Transport is limited.
"However, the Council is extremely aware of the anxiety this will cause members of the public who rely on the services provided by Halton Transport and is working hard with other providers to ensure, as far as possible, that essential services are maintained. The Council would like to apologise to bus users for any inconvenience caused and will continue to try to arrange alternative services."
Additional issues for the company arose during the final week due to an incident in the early hours of Tuesday 21 January, Widnes Police reported: "If you are struggling to catch a bus today, it's because a significant amount of damage was caused at the depot last night."
Fellow municipal bus company, Warrington's Own Buses, has steeped in to operate services 3D, 20, 20A and the Warrington only journeys of the 62 service. The company will also be taking over operation of the Riverside & Cronton Colleges services, running to normal times and routes.
Ben Wakerley, Managing Director of Warrington's Own Buses told the Warrington Guardian: "We are sad to hear about the events at Halton Transport and have acted quickly to reinstate services, alongside fellow bus operators.
We are working to secure jobs for as many people from Halton Transport as possible and to ensure that bus services continue to operate, as they are a lifeline for many parts of our community."
Additionally, Arriva North West will also be taking over some of the routes. A statement on the company's website reads: "New Arriva bus services will be available in Runcorn and Widnes from Saturday 25 January: Arriva will be introducing these services following the recent announcement by Halton Transport to cease trading. For the next two weeks, all valid Halton tickets will be accepted on all Arriva services in Halton and throughout the wider Merseyside area."
The Liverpool Echo reported that Halton Transport recorded almost £620,000 in losses in 2019, and had to be bailed out with a £750,000 loan from Halton Borough Council.