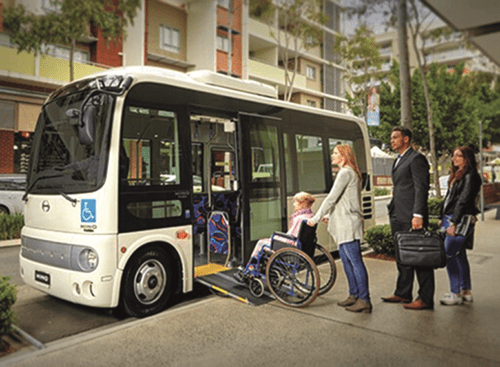 AUSTRALIA
Japanese commercial vehicle manufacturer Hino is to 'pause' sales of coaches and buses in Australia, reports Australasian Bus & Coach, following a move in March to withdraw its Poncho from sale in the Australian market for the foreseeable future. The manufacturer blamed the pause on a 'lack of suitable products being available' to the brand.
Hino has been selling buses in Australia since 1965, and the company said it had been a 'difficult decision' but that it will continue to monitor the Australian bus market against future product opportunities. Hino Australia will continue to provide existing customers with service and parts support via its network of 60 dealerships and service centres across the country.
In March, Hino withdraw its Poncho low-floor minibus from sale due to concerns around Hino Motors' processes in relation to vehicle homologation and certification results in Japan. The Poncho occupies a similar market segment to smaller buses such as the Sigma 7 and 8 or smaller variants of the Optare Solo in the UK.