Birmingham City Council has purchased 20 new hydrogen double-decker buses as part of its Clean Air Hydrogen Bus Pilot, which aims to kick-start the hydrogen market as a viable zero-emission fuel with the procurement and deployment of 20 Wrightbus hydrogen buses in Birmingham. The buses will be introduced by National Express West Midlands (NXWM) from April 2021.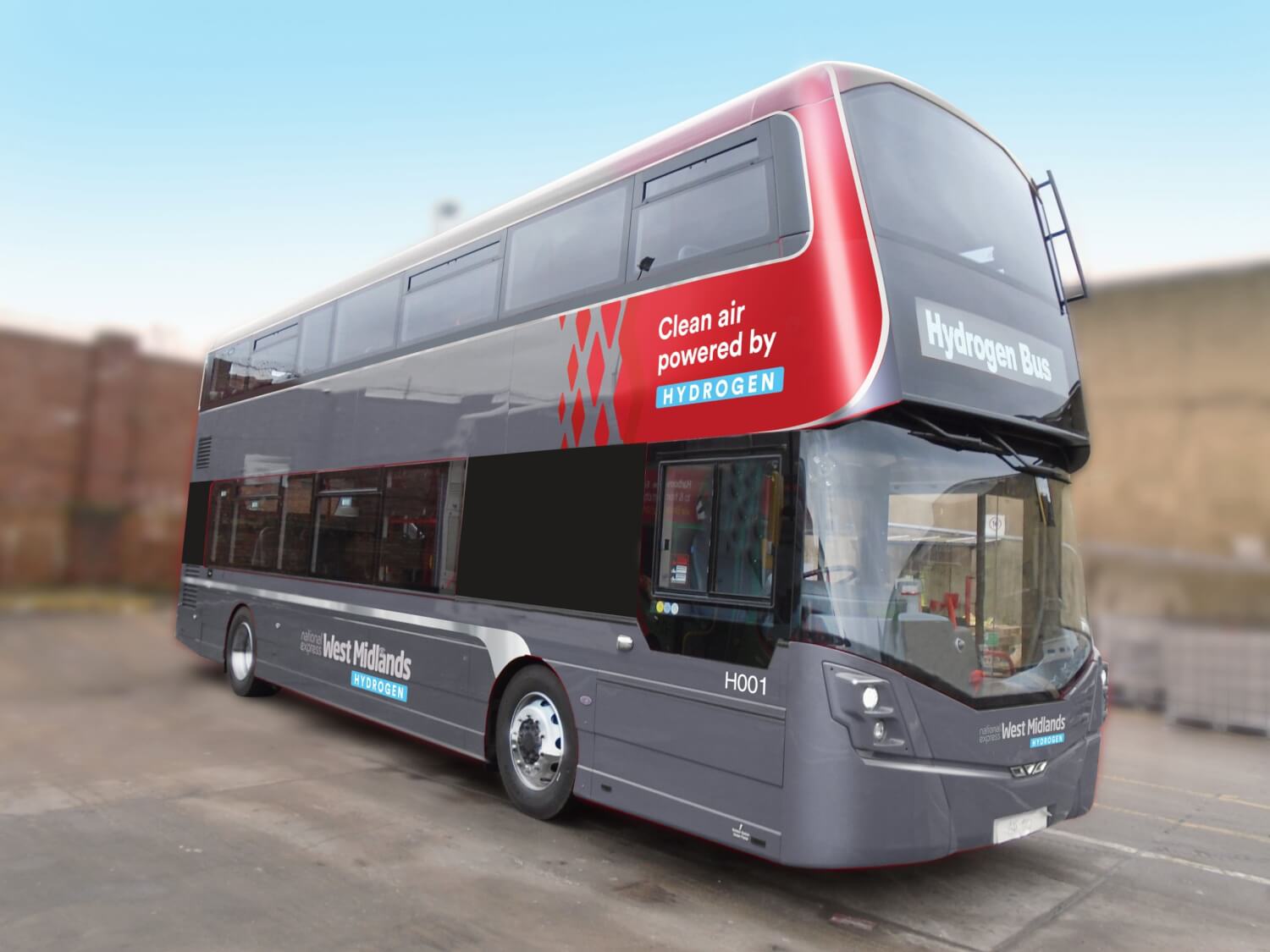 The city council has also collaborated with ITM, which will be producing and dispensing the hydrogen fuel from the new re-fuelling hub at Tyseley Energy Park.
Birmingham City Council's Cabinet Member for Transport and Environment, Councillor Waseem Zaffar said: "I'm delighted that we will be introducing hydrogen buses to Birmingham next year. Fuel cell buses offer a practical solution for cities to decarbonise public transport and immediately improve air quality.
"It has taken us two years to get to a point where we can ensure commercial viability for this type of fuel cell technology and is great news for our city and the rest of the region. This pilot is a significant step towards our net zero carbon target and will provide Birmingham with a leading role in informing debate on supportive policies for zero emission public transport at a local and national level."
Jo Bamford, Owner and Chairman of Wrightbus said: "This fleet of buses represents much more than Birmingham striving to reach a clean air, zero-carbon future. It represents the start of what could be a world-leading UK hydrogen economy which will bring with it multi-million-pound investments and tens of thousands of jobs."
Tom Stables, National Express UK Managing Director said: "National Express West Midlands announced earlier this year that our entire bus fleet will be zero-emission by 2030 and we are already operating 29 fully electric buses in Birmingham, Solihull and Coventry. By operating hydrogen double-deckers in service in Birmingham, we will learn which routes lend themselves to hydrogen buses and what the mix of vehicles in our fleet should be going forward.
The pilot has been funded through OLEV (Office for Low Emission Vehicles), GBSLEP (Greater Birmingham & Solihull Local Enterprise Partnership), Birmingham City Council and JIVE project funding from the FCH JU (European Funding from the Fuel Cell Hydrogen Joint Undertaking).