South Korean car manufacturer Hyundai has unveiled its first ever electric double-decker bus at the country's Land, Infrastructure and Transport Technology Fair.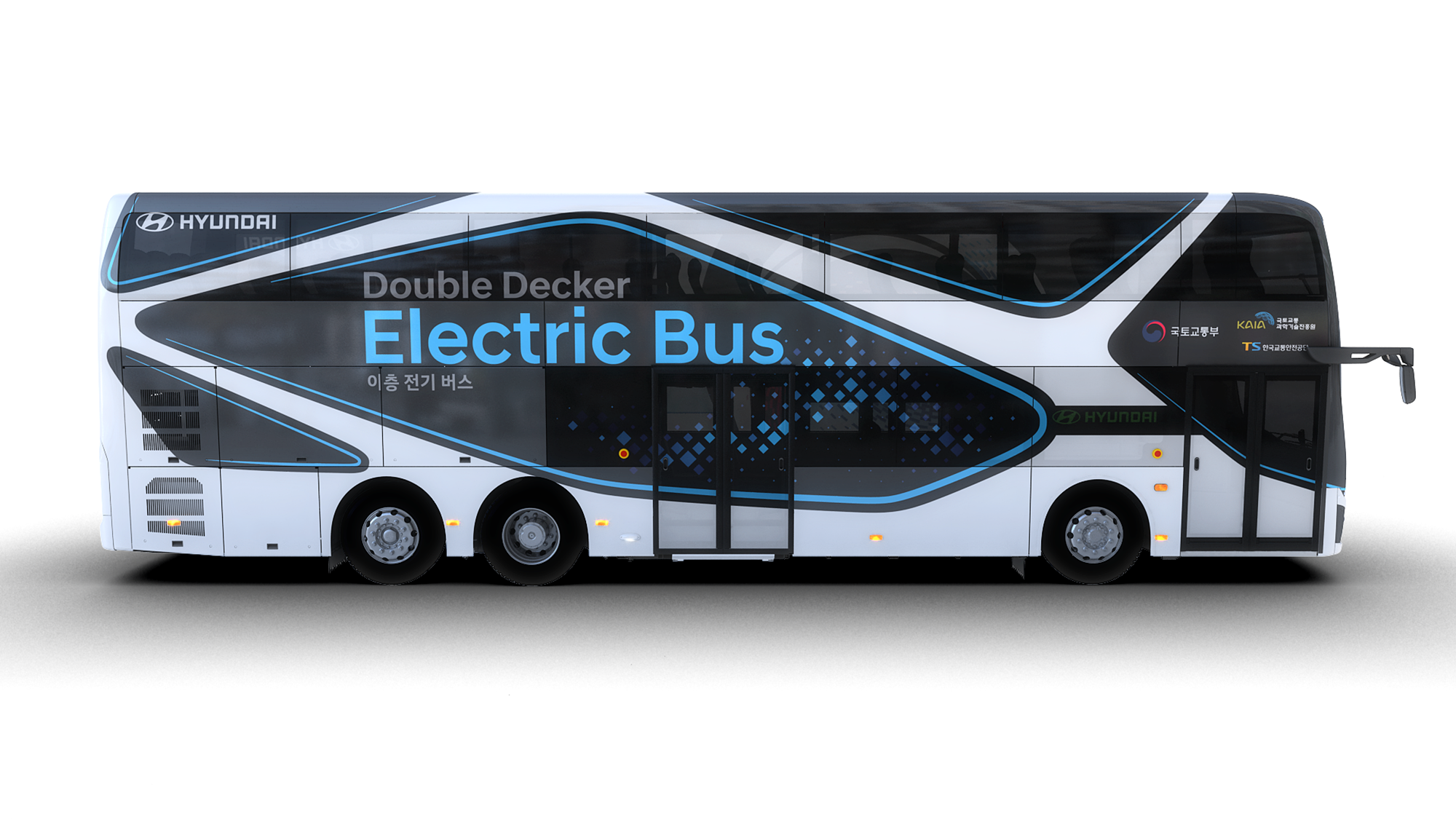 Powered by a 384kWh water-cooled polymer battery, Hyundai claims the bus can travel 300km on a single charge, which can be completed in 72 minutes.
The first drive axle uses independent suspension for improved comfort levels, as well as a 240kW axle motor combined with another motor in the second axle for optimal efficiency. Meanwhile, a rear-wheel steering system works with the traditional front-axle steering to aid agility in tight spots.
Development of the 70-seater, tri-axle vehicle – which began 18 months ago – was supported by the Korean Ministry of Land, Infrastructure, and Transport.
Inside the 12.99m-long, 3.995m-tall body, there's room for 11 seated passengers on the first floor and 59 on the top deck.
Designed with accessibility in mind, the bus features two wheelchair spaces and an automatic sliding ramp. The bus also has a number of safety features fitted, including:
Vehicle Dynamic Control (VDC), which is designed to 'identify the driver's intended driving direction' and maintain control of the vehicle;
Forward Collision-Avoidance Assist (FCA), which uses a front-facing camera to help detect potential collisions and brake autonomously if needs be; and
Lane Keeping Assist (LKA), to help prevent accidental lane departure by reading road markings.
ByoungWoo Hwang, Head of the Commercial Vehicle Advanced Engineering team at Hyundai Motor, commented: "The double-decker electric bus is an environmentally friendly vehicle optimised for global eco-friendly trends.
"This will not only ultimately improve the air quality, but also contribute greatly to easing commuting hour traffic congestion by accommodating more passengers."
Read more Bus News here: cbwmagazine.com/category/news/buses