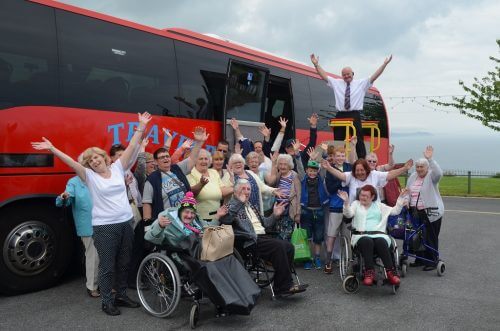 Alan Payling talks to Ian Rhodes who caters for a specialised, niche market that requires a caring attitude which goes above and beyond the normal call of duty for those who work in the coach trade
It goes without saying that the coach trade is an industry that has to and does indeed look after the welfare of its customers. Whether it's safely carrying people the length and breadth of Europe, or ensuring that people are allocated the sort of hotel rooms they need and the sort of food they require; in so many ways the standards set in the coach trade far exceed what passes for customer service in other sectors of the economy. Think for a minute – or more like many hours – if coach operators acted like parcel carriers. 'We'll be at the pick up between 0900 and 1800hrs, sir'. And bankruptcy would soon loom if the industry acted like the building trade. 'We'll be at the pick up sometime next week, madam'. In comparison, the coach trade stands head and shoulders above such people when it comes to service delivery.
Travel by Rhodes of Bestwood
Standing on those very broad shoulders is an owner operator who provides a service that puts Ian Rhodes of Travel by Rhodes of Bestwood, Nottingham not only in another class but in a league that only a few other operators occupy.[…]
What you get with a subscription
Operator & Supplier Profiles
Face-to-Face Interviews
Lastest News
Test Drives and Reviews
Legal Updates
Route Focus
Industry Insider Opinions
Passenger Perspective
Vehicle Launches
and much more!