Another French city turns to Irizar for all-electric BRT-style vehicles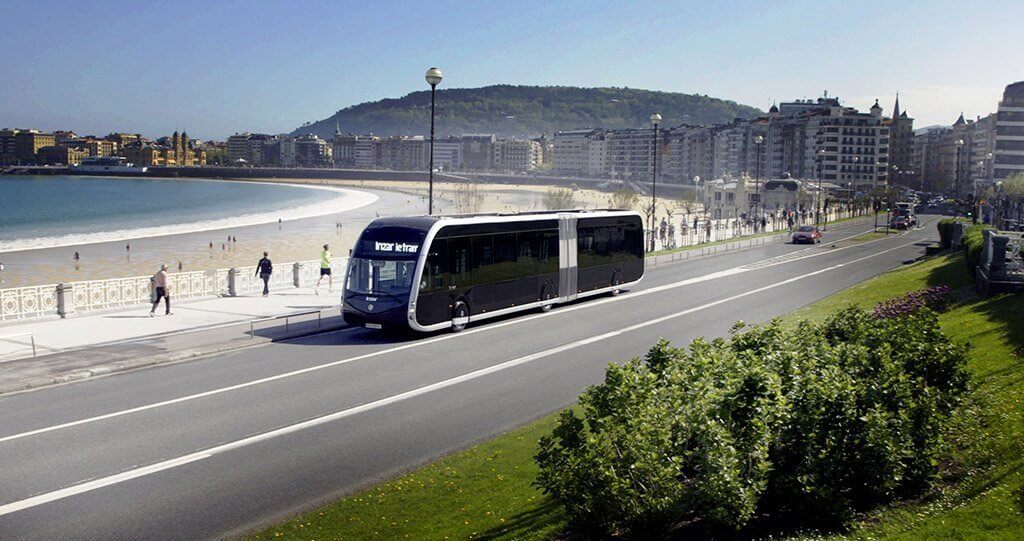 Irizar e-mobility has secured an order for 15 Ie tram buses from the city of Aix en Provence in France. The contract signed with RDT 13 (Régie Départementale des Transports des Bouches-du-Rhône) covers the delivery and maintenance of the 12m vehicles and provision of the charging infrastructure.
The three-door, 22-seat Ie tram vehicles, which will have a maximum capacity of 78 people, will have nine security cameras and USB points as well as WiFi specified. For the driver, cameras are to be used instead of rear view mirrors.
These high service level buses (BHNS – bus à haut niveau de service), are for the L'Aixpress that will join the western part of the city of Aix en Provence with the southern part. The service will operate for 7.2km between the Krypton car park and the Saint-Mitre Park and will include 19 stops that are approximately 350m apart.
Buses will depart every five minutes and will pass important locations such as the university, the SNCF train station, the Rotonde plaza, the bus station and the district of ZAC Jas-de-Bouffan. Pantograph type opportunity charging stations are to be installed at the beginning and end of the route and there will be smart recharging at the depot.
The first Ie tram buses are due to be delivered in April 2019 with the rest following in September when the L'Aixpress route becomes operational.
Sources from RDT 13 said: "Choosing the Irizar brand of buses is an acknowledgement of their exemplary environmental stance insofar as the buses are zero emissions and come supplied with batteries that can be recharged in less than four minutes. This is an unprecedented technological advancement and it is in line with the city of Aix-Marseille-Provence's commitment to environment protection and quality of life."