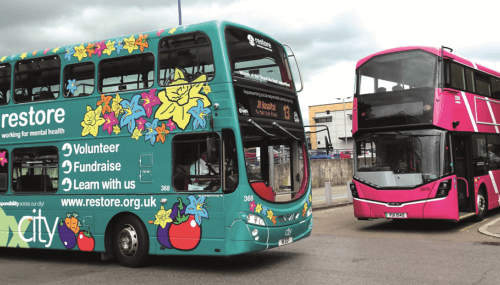 A first-of-its-kind bus summit in Oxford discussed the future of bus travel in the county and the need to reduce bus journey times by 10% to make the introduction of 159 electric buses possible
The opportunity for Oxfordshire to achieve a net-zero transportation system was explored in the county's inaugural bus summit on Friday 24 June. Key figures from business, politics and the bus industry gave speeches on the county's ambitious plans for transport connectivity and how Oxfordshire can move to a net zero transport system at the summit, hosted at the Said Business School.
Speakers included Councillor Liz Leffman, Leader of Oxfordshire County Council, MPs Anneliese Dodds and Layla Moran, Interim Managing Director of Oxford Bus Company and Thames Travel Luke Marion and Rachel Geliamassi, Managing Director of Stagecoach West, plus speakers from the Milton Park employment area, Oxford Brookes University and Mobility Ways.
The summit explored issues including how to improve bus patronage, how to introduce bus priority improvements and how to reduce bus journey times. It followed confirmation that Oxfordshire County Council's cabinet approved its draft Enhanced Partnership (EP) document for submission to the Government setting out plans to help bring passenger levels back to pre-pandemic levels.
Earlier this year, the county council, along with Go-Ahead and Stagecoach were successful in their bid to bring 159 electric buses to Oxford and its surrounding areas. The bid received £32.8 million from the Government's Zero Emission Bus Regional Areas scheme meaning that, along with £6m from the council and £43.7m from the bus companies, the package for buses and the infrastructure to charge them is worth £82.5m. Delivery of the plan is dependent on improving bus journey times by 10%.
Luke Marion, Interim Interim Managing Director of Oxford Bus Company and Thames Travel, said: "This first-of-its-kind bus summit in Oxfordshire is an important opportunity to educate key stakeholders on what the big opportunities are to improve connectivity and introduce net-zero technology and what we need to bring our vision to reality."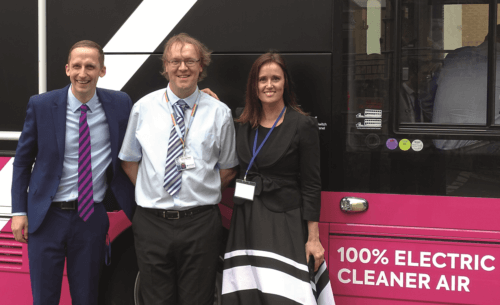 Councillor Andrew Gant, Oxfordshire County Council's Cabinet Member for Highways Management, said: "Effective public transport is key to many of our priorities as a council. We want to invest in an inclusive, integrated and sustainable countywide transport network, fit for the 21st century, and significantly reduce reliance on car journeys. Buses are also central to helping address the climate emergency and tackling inequalities in the county.
"The bus companies have been hit hard by the pandemic, shortages of drivers and uncertainty over financial support from the Government. Through our ambitious plans we aim to tackle these problems and look forward to working with the bus companies on improving the situation for the county's existing and future passengers."
In addition, both bus companies revealed plans at the summit to invest in further new Euro VI coaches for the city. Stagecoach West is to order additional Plaxton Panoramas following its recent timetable uplift, to replace 2014 Euro VI Van Hools which have rejoined the fleet until the new coaches have arrived. Oxford Bus Company is to order seven new coaches for its Airline service, due to increasing passenger numbers and to restore a direct service to Gatwick Airport. The vehicle make and model has yet to be decided.
Look out for a full in-depth feature on the Oxfordshire Bus Summit and the issues discussed in a future issue of CBW.