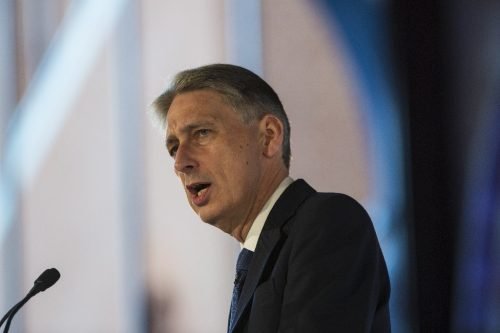 Praise for £690m fund to tackle congestion though questions raised as to whether it goes far enough, while some regions frustrated at slow pace of devolution
In the budget last week, the Chancellor Phillip Hammond announced a £690m fund to tackle urban congestion and more details on devolution, which has drawn a number of responses from the industry.
Bus Users UK welcomed the measures but warned more needs to be done to encourage a modal shift from private to public transport.
Norman Baker, Chairman of Bus Users UK, said: "The most effective way to tackle congestion is to get people out of their cars and on to buses. This can only be done by investing in services, adopting priority measures for buses in town and city centres, and subsidising bus travel, particularly for young people.
"Given the vital contribution buses make to reducing congestion and pollution, addressing social isolation, boosting local economies and improving access to health, education and employment, this Budget has been a missed opportunity."
Claire Haigh, CEO of Greener Journeys, said: "Congestion is strangling towns and cities across the UK, bringing urban centres to a standstill and costing the economy more than £13bn each year. We are delighted the Chancellor has acknowledged the severity of this problem, and await with interest further details of the £690m fund to ease traffic on the worst pinch points in local transport networks.
"This funding is a step in the right direction, but if this Government is serious about tackling congestion and confronting the emerging public health threat caused by roadside air pollution, it must have the courage to confront the root cause of the issue – rising car use.
"While fuel duty remains frozen and the cost of driving remains low, we can only expect traffic and pollution levels to get worse. Only by raising duty and the cost of driving the dirtiest diesel vehicles can we encourage people out of their cars and tackle the congestion and air quality problems once and for all."
West Yorkshire Combined Authority Chairman Cllr Peter Box said: "This is a mixed budget containing what initially sounded like good news but on closer analysis falls short of what is actually needed.
"While there is additional funding for our roads, it is not enough to cover the backlog of repairs that has built up due to years of under-funding. Although it is acknowledged that good transport underpins sustainable economic growth, the Chancellor is going to continue making authorities compete for additional transport funding, spending scarce resources drawing up bids.
"I was pleased to see more devolution announced for the West Midlands and London, as an antidote to the hugely centralised governance of this country. However this good news is once again tempered by the Government's continued reluctance to devolve to Yorkshire. Our City Region is being held to different standards than everywhere else."
Roger Marsh OBE, Chairman of the Leeds City Region Enterprise Partnership (LEP) said: "With transport consistently mentioned by business in our region as one of their main priorities to support future growth and productivity, the additional £90m to address congestion hotspots in the North is encouraging – although this is unlikely to be enough to address the full extent of businesses' concerns.
"I remain deeply concerned that our area – the UK's largest city region economy and workforce and the biggest economic contributor to the Northern Powerhouse – is still being denied the same opportunities for devolution as other major northern city regions."