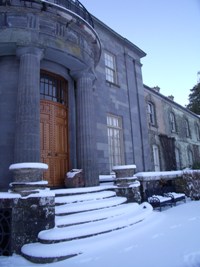 Arlington Court, near Barnstaple in Devon, is an intimate and intriguing Regency house, crowded with treasures.
It is also home to the National Trust Carriage Museum, which displays over 50 horse-drawn carriages.
Group admission is £7.90, although group tours cost extra. These tours include an in-depth look at the carriage museum, a tour of the gardens and wider estate and an exploration of Arlington Court's architecture and archaeology. They are available between March and October.
The estate is open between March 10 and November 4, and at weekends in November and December.
Parking is available for four coaches, 150 yards from the entrance. Extra parking is available for minibuses.
On-board welcomes and introductory talks can be provided on request.
Email [email protected] or ring 01271 850296.