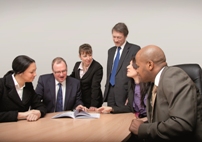 The Ministry of Justice has opened a consultation on introducing employment tribunal fees. Two options have been put forward:
An initial fee of £150-£250 for a claimant to begin a claim, with an additional fee of £250- £1250 if the claim goes to a hearing. There would be no limit to the maximum award; or
A single fee of £200-£600, with the maximum award capped at £30,000. There would be the option of an additional fee of £1,750 for those seeking awards above this amount.
The Institute of Directors (IoD) welcomed the proposals, concluding the suggested fees were of a sufficient level to act as a deterrent to unmerited claims. A fee waiver is proposed for those who cannot afford to pay. The intention is entirely justifiable, said the IoD but stressed the framework should analyse an individual's ability to pay rather than their employment status.
"The proposals are well-judged," said the IoD. "They provide a much needed disincentive to arbitrary claim filing, but are not at a level which would deny justice to those with deserving claims. The government should be applauded for recognising the imbalance of the tribunal system against employers.
"While we support the thrust of proposals, there remains a risk fees will be waived for the majority who will unsurprisingly find themselves unemployed when filing a claim.
"However, the current proposals mean those with high levels of savings would be as likely to sidestep these fees as those in hardship. The government must look again at this element."