SPAIN
Irizar has obtained the Environmental Product Declaration, which makes it the first company in the sector in the world to obtain this certification in the environmental context.
For more than four years, Irizar has been applying lifecycle methodologies and establishing product category rules to evaluate the environmental profile of its combustion, hybrid and electric coaches, thus contributing to continuous improvement in sustainability.
Environmental Product Declarations (EPD) have been developed in accordance with ISO14025 and they add a new dimension in the market says Irizar, given that they enable information to be provided on the environmental performance or scope of products and services.
They are created and registered in the context of the Type III Eco-Labelling Programme and under the International EPD System.
This statement brings differentiating advantages to customers and markets because it offers a neutral scientific way of evaluating the vehicle from an environmental perspective in terms of its impact throughout its lifecycle, polluting emissions or hazardous substances in manufacturing, the other environmental benefits of the product, environmental management or eco-design systems in the organisation and how to manage the end of the product's useful life.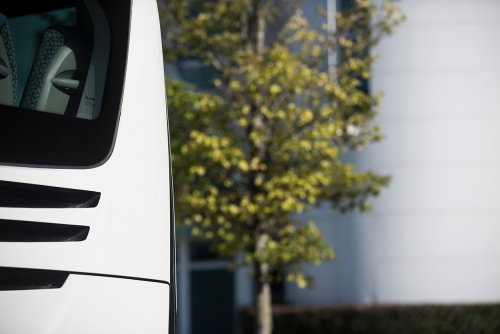 Brand, technology and sustainability are the three main building blocks on which the Irizar Group's future strategy is based, says the company. For Irizar, sustainability is a fundamental corporate principle and means building a better world.
It is currently focusing all its efforts on pursuing sustainable long-term excellence at the economic, human and environmental levels.
To achieve this, it says it acts sustainably to be more competitive every day, to generate wealth and long-term employment and meet the needs of all its stakeholders whether they're customers or employees.
Since 2013, Irizar has been committed to the 10 principles of the United Nations Global Compact on Human Rights, Labour Rights, the Environment and the fight against corruption.
The Sustainable Development Goals of the UN2030 agenda are now the framework for its future development and daily activity.
Read more news stories here: cbwmagazine.com/category/news