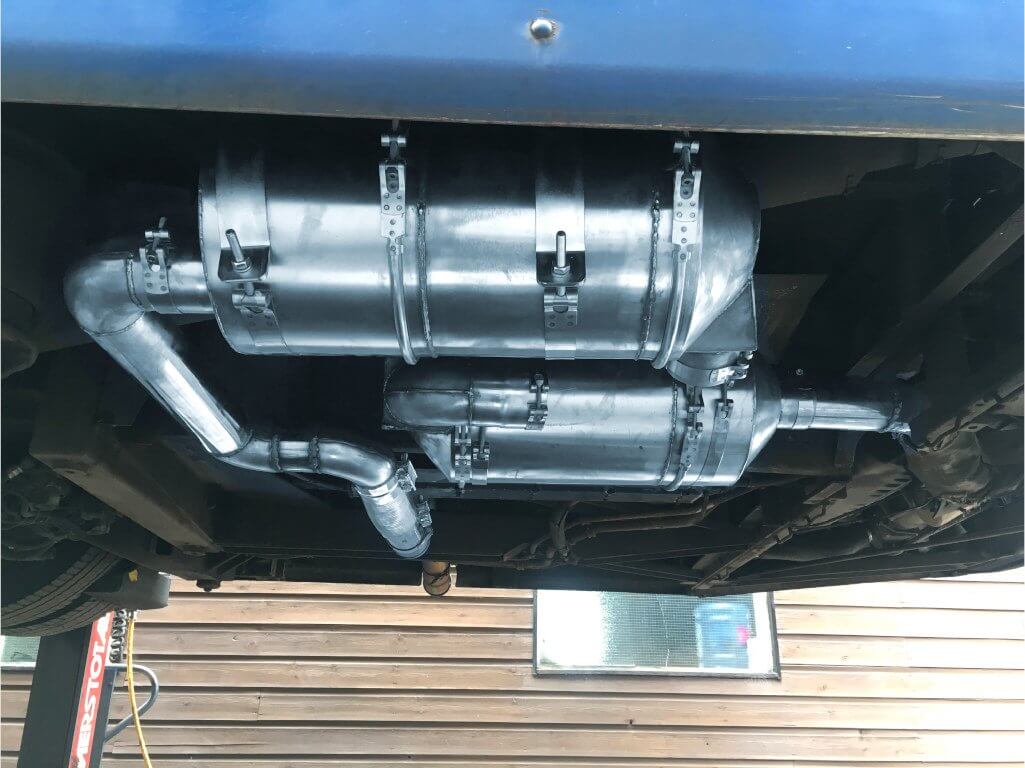 Irizar UK is to offer a lifeline to operators of Euro V examples of its Integral coaches
Operators with the Euro V vehicles might otherwise find their use of the coaches constrained by restrictions such as the London Ultra Low Emissions Zone.
Irizar has teamed up with British exhaust treatment specialist GreenUrban Technologies to produce a retrofit system for Irizar Integrals using the DAF PR265 Euro V engine.
The kits will be available for fitment to used vehicles held in stock by Irizar, as well as operators' own coaches, providing they have the DAF PR265 Euro V engine.
GreenUrban replaces the existing SCR catalyst with a new catalyst with greater cell density and a precious metal coating which allows higher dosages of AdBlue to ensure maximum NOx conversion without ammonia slip.
The GreenUrban ecoNOxt SCRT system has been able to demonstrate that it can meet Euro VI emissions levels as required by Clean Vehicle Retrofit Accreditation Scheme (CVRAS), and is just waiting final approval which is expected in a matter of a few weeks.
A register of retrofitted coaches will be maintained by the DVSA, which will help Transport for London and the other local regulatory authorities identify vehicles that have been upgraded for compliance.
Irizar UK's Head of Coach Sales, Julie Hartley, said: "We know there are many Irizar Integrals in the hands of UK operators that are powered by the 9-litre DAF Euro V engines.
"In normal circumstances, such coaches would have many years of useful, safe and sustainable service left in them; but the ability to enter London and other key cities without facing draconian penalties is clearly essential.
"We cannot face seeing our loyal customers being effectively forced out of these urban areas, and have therefore decided to develop an affordable and effective solution that will enable Irizar Integral coaches fitted with the DAF PR265 Euro V engine to achieve Euro VI conformity and continue to operate freely."