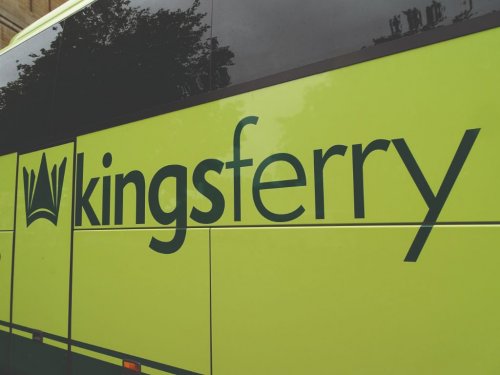 As the recently announced government roadmap outlines when the UK public can expect to return to the office, a long-running London commuter service has scrapped its traditional ticket types in response to changes in travel patterns.
National Express Transport Solutions' commuter services, operated by The Kings Ferry, have been carrying thousands of passengers on coach services from Medway, Swale, Gravesham and Maidstone into Canary Wharf, the City and Westminster for over 35 years on seven routes with nine inbound services each day. The company is now offering flexible tickets in place of traditional fixed term weekly, monthly and half year season tickets.
Sarah Hackett, Commuter Manager for National Express Transport Solutions, explained: "The DfT has told rail operators they need to offer flexible fares but they won't be introduced until the end of the year. It's what our customers told us they want when they return to the commute so we phased out the traditional weekly, monthly and half year travel tickets and instead offer more flexi-bundles that can be tailored to the number of journeys and routes.
"We had already seen a change in behaviour as more people have flexible working patterns and work from home. The pandemic has accelerated the trend and we predict this will continue when more people return to the office later this year.
"We have a proud history of safely getting commuters to work in a way that works for them. We look forward to continuing to do this for years to come."