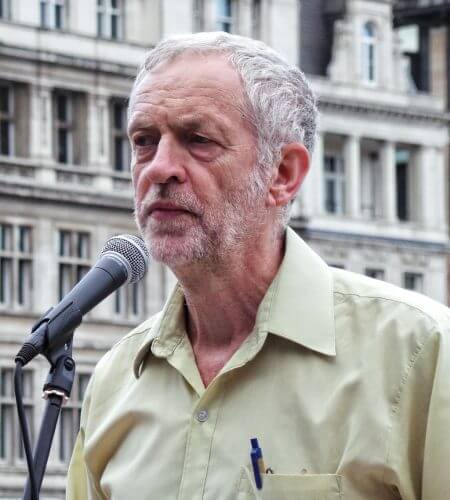 The opposition party would allow franchising anywhere in the UK, require WiFi on all buses and overturn a ban on new municipal bus operators
Labour has released details of its bus policy and has said it would overturn the Government's ban on council-owned bus companies.
Labour claimed that passenger journeys in England outside London have declined by 39% – and by 53% in English cities – since 1986, but in the regulated London market, passenger journeys increased by 99% over the same period.
Labour's policy includes a commitment to low emissions vehicles, a requirement for WiFi on new and existing buses, mandatory disability and equality training and a commitment to introduce a national strategy for local bus services, setting out objectives, targets and funding provisions, including considering concessionary fares for 16-19 year olds.
Franchising would also be an available option for all areas, not just combined authorities with an elected mayor.
Jeremy Corbyn MP, Leader of the Labour Party, said: "Labour will create the freedom for councils to run first class bus services which the public are proud of.
"The Tory legacy brought rising fares, plummeting passenger numbers and too many areas where pensioners have a bus pass but no bus.
"Labour wants to see local communities empowered to determine their own priorities and reverse the decline in bus services. Labour will extend franchising powers to all areas that want them and will overturn the ban on new community bus companies, allowing local authorities to replicate the successes of the country's best performing operators.
"For too long the bus industry has put profit before passengers. Labour will change that."
Andy McDonald MP, Labour's Shadow Transport Secretary, added: "Buses are by far the most important mode of public transport, connecting communities, places of education and businesses like no other.
"In supporting local economies, combatting climate change, addressing air quality and tackling social exclusion, the importance of buses cannot be over-stated. Yet funding for buses across England and Wales has been cut by 33% since 2010 and thousands of routes have been downgraded or cut altogether, meaning passengers across the country have to put up with sub-standard services.
"We want to see clean, hi-tech fleets of buses running accessible and reliable services that meet passengers' needs. For this to happen, we need to give communities the power to reform bus services to make them work for passengers, as well as ensuring the funding and strategy is in place to ensure no communities are left behind."
In response to the statement, a CPT spokesman said: "CPT remains convinced that passengers outside London are best served by a commercial regime which has stemmed the decline in patronage and given bus operators the flexibility to respond to passenger needs and aspirations, developing their services accordingly.
"When bus operators and local authorities work together in partnership, real benefits for the passenger are achieved. Partnership working has seen passenger numbers rise, complaints fall, and has kept fares affordable.
"Furthermore, the Transport Focus annual Bus Passenger Satisfaction Survey released just last week shows that passengers – the people who really matter – have given a ringing endorsement to their bus services. The industry can be justifiably proud of these results, especially when increasing road congestion and seemingly never-ending road works are making delivering reliable local bus services all the more difficult.
"This is yet further evidence that the current regulatory regime is 'fit for purpose' and that the threat of local bus franchising – which could see operators lose their businesses – will do nothing but create uncertainty and market instability.
"CPT recognises the role the existing municipal bus operators play in the bus market, many of whom are valued and active CPT members. However, CPT welcomes the provision in the Bus Services Bill."