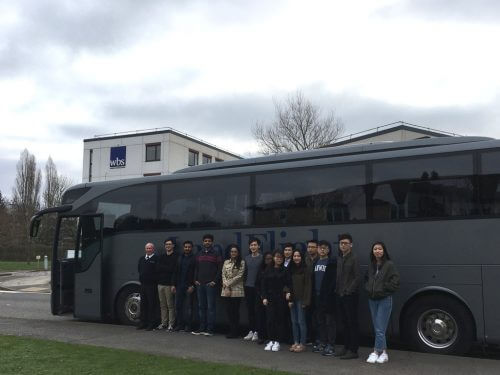 Solihull-based LandFlight is connecting business graduates with top companies around the UK after being contracted to provide WiFi-enabled coaches for the University of Warwick.
The West Midlands operator was chartered by the university as the transport provider for its eight student visits to high-profile companies such as Amazon and Jaguar Land Rover.
The company, which offers coach, bus, and executive car services, has been working with the university for many years, but this is the first time the WiFi enabled Club Class Coaches have been chartered by the institution. It will use Mercedes-Benz Tourismos to provide the transport.
The University's MSc Business, MSc Management, and MSc International Business students are visiting some of the largest companies in the UK to learn first-hand how each operates and conducts business, as well as hear valuable advice and insights from the companies' top executives.
Danny Matthews, Director at LandFlight, said the charters demonstrate the need for travel services to evolve with technological advances.
He said: "Connectivity is exceptionally important in the modern world of business and education.
"We recognised there was a need and growing demand for WiFi on the go, particularly when travelling between meetings and events, this is why we launched our Club Class coach service.
"We're proud to work with the University of Warwick and provide this additional aspect that complements our high-quality service."
Eriko Hehir, Operations Coordinator (Masters Programmes) for the University of Warwick, said: "The visits we've organised for our students are in high demand and provide them with invaluable insights and knowledge.
"The connectivity the coaches offer enables our students to make the most of their travel time and work on projects on the go – it's particularly useful for those times we've been stuck in traffic or undertaken long journeys.
"We've always been impressed with the prompt and professional service LandFlight provides and their new Club Class coaches really show how they anticipate clients' future needs."
LandFLight has made a £2.3m investment in upgrading its extensive fleet since it rebranded from its previous name of Silverline.
The firm has also launched a new website as part of its rebrand – www.landflight.co.uk.