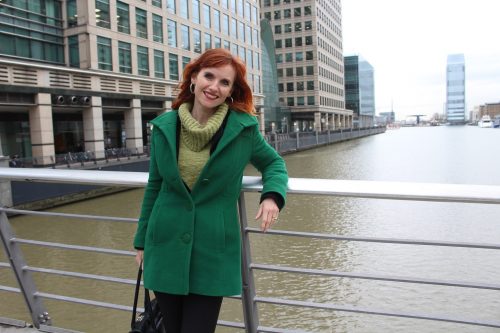 Retrofitted vehicles which meet Euro 6 will not be affected by the proposal, though cars and vans will not be targeted at all
Leeds City Council has announced plans to introduce a proposed charging Clean Air Zone (CAZ).
A report was due to be presented to the council's executive board on Wednesday, December 13, outlining a consultation plan on a proposed charging CAZ on all roads within the outer ring road, with the motorways acting as the southern boundary.
The vehicles affected are pre-2015 HGVs, buses, coaches, taxis and private hire, but the plans stop short of charging cars and vans. It will exempt Euro 6 buses, and retrofitted buses meeting the Euro 6 emissions standard.
In correspondence with Greener Journeys, Leeds City Council said: "The government has worked with LowCVP (Low Carbon Vehicle Partnership) and the Energy Savings Trust to establish a retrofit accreditation scheme. Retrofit technologies that are accredited by the scheme will confirm that the vehicles (such as Euro 5 and 6 buses) have been taken to Euro 6 equivalent emission standard through use of the emission reducing technology applied.
"DEFRA is currently working on the database needed to check emission standards compliance which they are anticipating will record whether vehicles are fitted with accredited retrofit equipment. DEFRA is envisaging a system like the diesel filter retrofits in London, where DVSA certify retrofitting and feed the data to the DVLA, so that buses (for example) that are fitted with validated technology would therefore be CAZ compliant. New diesel buses built to Euro 6 standard are also CAZ compliant."
Claire Haigh, Chief Executive of Greener Journeys, said: "Leeds City Council's decision to exempt new diesel buses from its proposed charging zone is a crucial move in the city's attempts to curb its air quality crisis. The latest generation of clean diesel buses, Euro 6, emit 95% fewer NOx emissions than the previous generation and fewer emissions overall than the average Euro 6 car, despite having 15 to 20 times the capacity.
"We also welcome the move to exempt retrofitted Euro 6 buses from the charge. Fitting older bus engines with exhaust clean-up technology is the quickest and most cost-effective solution to the UK's air quality crisis. We are currently leading an unprecedented coalition of stakeholders urging local decision-makers to recognise the economic, environment and social benefits of the new generation of clean British diesel buses. It is vital that other local decision-makers follow Leeds' example and put Euro 6 standard buses at the heart of their air quality plans.
"However, if we are to really tackle our air quality crisis we have to tackle congestion. Halving of average city traffic speeds leads to a 50% increase in emissions from larger vehicles as they crawl along busy urban roads. Average speeds in Leeds are set to fall from 24mph to 17mph by 2030 as congestion rises.
"The sheer number of vehicles on our roads is inextricably linked to poor air quality and much tougher action is needed on the diesel cars and vans which make up 71% of nitrogen dioxide emissions for road transport. For this, much stronger direction is needed from central Government. It is not sufficient for Government to delegate all the politically difficult decisions to local councils."
FTA Head of Policy for the North of England, Malcolm Bingham, commented: "The plans announced for the Leeds CAZ are much more extensive than anticipated, and will come as a shock to many West Yorkshire businesses.
"Companies must establish how they will be affected by these proposals and send their comments to Leeds City Council. This is the last chance to have an impact on the final scheme."