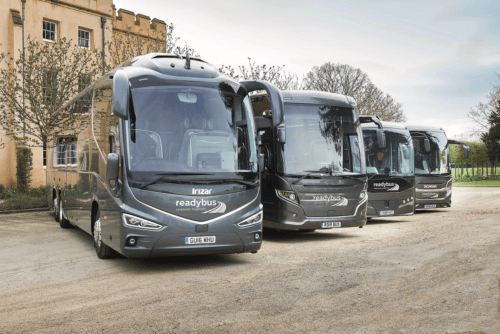 Long-established operator LJ Edwards ceased trading in December, but the name will continue following a deal with a South East firm. The LJ Edwards brand and digital assets have been purchased by The Ready Group.
Since 23 January the operator has once again been able to offer trips and tours under the LJ Edwards name, which it says offer the same high-quality service customers have come to expect from the brand.
The holidays will be fulfilled by Readytours, which is part of The Ready Group.
Matt Clayson, co-owner of The Ready Group, which also includes brands Readybus, Turbostyle and Arena Travel, says he is pleased to add the LJ Edwards brand to the group: "We're delighted to be able to reach a deal to continue the LJ Edwards brand keep it alive for its customers," he said. "We will be in touch with those clients who unfortunately had bookings cancelled, and will look at offering them the trips and tours that they had previously booked on, along with new ones that we already provide.
"The LJ Edwards brand shared the same people-centric values as The Ready Group, and we'll be doing our utmost to make customers happy, as satisfaction will always be our top priority.
"From a business perspective, having the historically strong brand of LJ Edwards as part of our group is vital as we continue to make growth. We're always looking to add to The Ready Group's portfolio when the right opportunity arrives, and this deal was done very quickly when we became aware of the situation. The one thing it does mean is we're expanding our search for drivers, something we know is a struggle for many operators currently. And anyone joining The Ready Group can be assured that we look after our staff, which is why we have given everyone a significant 25% pay increase since late 2021."
Physical assets, including the coaches were not part of the deal.