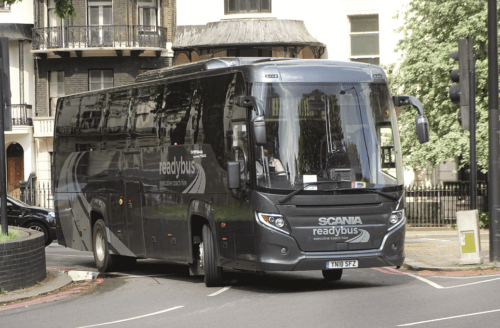 The Ready Group, which includes Readybus, Turbostyle and Arena Travel, reports a successful first quarter following the takeover of the LJ Edwards brand. The long-established Sussex-based coach company ceased operating in January, but the brand name was able to continue following a deal with South East-based Ready Group, with pre-planned LJ Edwards holidays and trips being fulfilled by Readytours.
Co-owner of the Ready Group Matt Clayson says he is delighted how LJ Edwards customers have embraced the change. He said: "We've only been running the LJ Edwards brand since 23 of January this year, but the response and support from customers has been amazing. Our team has spent many hours, since buying the brand and digital assets, speaking to clients who unfortunately had bookings cancelled, and many have taken the opportunity to rebook on trips and tours that they had previously booked on.
"We're also offering and taking bookings on new trips, along with the ones that we already provide. We've started to run tours and holidays with our coach fleet and the feedback from people enjoying trips to the likes of Snowdonia has been really good. The support from customers and hard work from our drivers and wider team has helped deliver more than a quarter of the revenue in two months, compared to the previous year.
"We'll be continuing doing our utmost to make customers happy, as satisfaction is always our top priority. But we're really pleased with the way the historically strong brand of LJ Edwards is now part of our group and supporting our growth."