According to the latest annual figures released by the Department for Transport, buses in England travelled a distance of 1.18 billion miles in 2018/19 – down from 1.33 billion in 2008/09.
The last time bus travel was lower was in 1986/87. Bus passenger journeys have also dropped by 318 million between 2008/09 and 2018/19.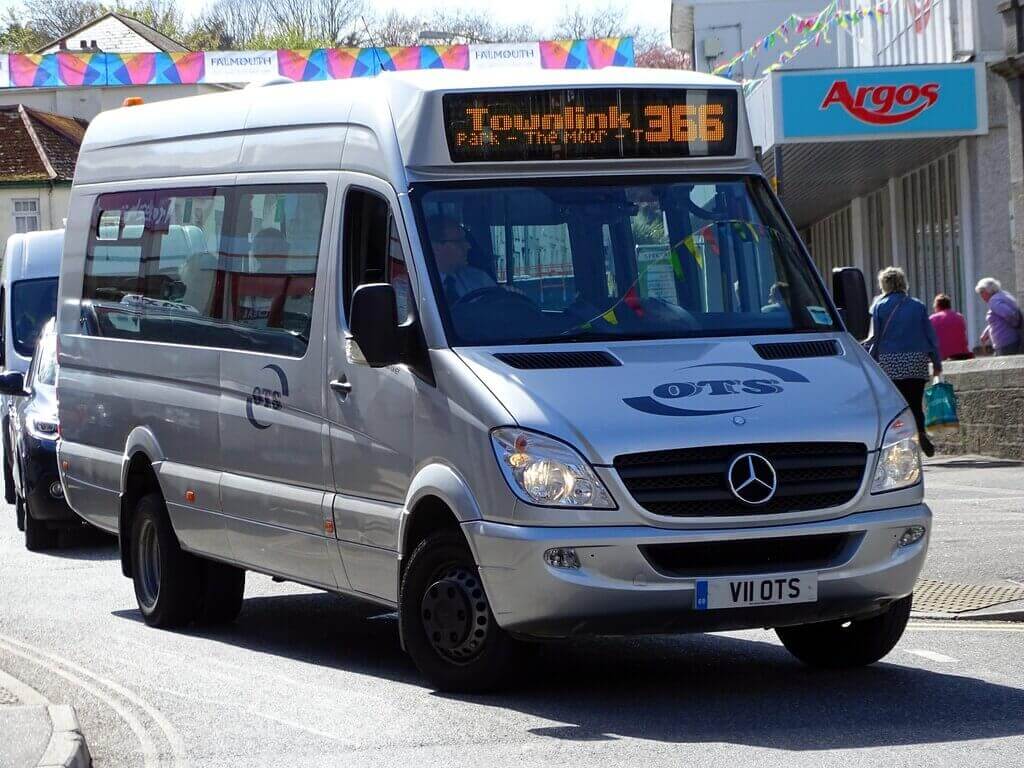 The Local Government Agency (LGA), which represents councils, says an increase in fares – which are up 71% in real terms since 2005 – and a £700 million annual funding gap for the concessionary fares scheme are contributing to the decline in services and bus usage.
Concessionary bus fares are a legal requirement of councils to provide free, off-peak travel for older and disabled residents. To meet the growing shortfall in funding, councils are increasingly being forced to reduce spending on subsidised bus routes and other discretionary concessions such as free peak travel, post-16 school transport, companion free travel, or assistance for a young person's travel.
Unless this is addressed, nearly half of all bus routes in England which currently receive partial or complete subsidies from councils will remain at risk.
Councils want to work with the Government to protect local bus services, which can be a lifeline for our most vulnerable residents and 'level-up' bus usage across the regions. Figures show that 25% of overall bus mileage is in London alone.
The LGA is calling on the Government to use the forthcoming Budget to hand all councils oversight of local bus services so they can maintain and improve them and use it to fully fund the concessionary fares scheme.
This would ensure councils can protect local routes so older and vulnerable people don't get left behind, provide more discretionary concessions to help reduce fares and encourage bus travel and, in turn, lower congestion and improve air quality.
Cllr David Renard, the LGA's transport spokesman, said: "Local bus services play an absolutely vital role in connecting communities and are a lifeline to older and vulnerable residents who rely on buses on a daily basis. They are also important in tackling congestion, air quality and climate change.
highlight the urgent need for it to include long-term investment in our country's local bus networks.
"The funding gap faced by councils in providing the concessionary fare scheme is severely impacting their ability to step in and prop up bus routes that are otherwise at risk of ending altogether.
"Councils want to work with the Government to make sure every community in all areas of the country is able to access a local bus service."
The Confederation of Passenger Transport UK's (CPT) Chief Executive Graham Vilder responded to the report with the following statement: "The long term decline in bus passenger numbers has been driven by worsening congestion. Congestion impacts customers by slowing buses down, as well as leading to higher costs, which put pressure on fares. Journey times alone have resulted in 160 million fewer bus journeys over five years. In parallel, car ownership has increased and retail shifted online.
"The vast majority of cuts have occurred as a result of local authorities, under financial pressure, withdrawing support for non-commercial services. The forthcoming Budget is a chance to provide support to restore or initiate new services. Where this funding is available bus operators will work with local councils to get more bus services running.
"Passenger numbers are not falling everywhere. In cities such as Birmingham, Brighton and Bristol, partnerships between local authorities and bus operators are resulting in more people choosing the bus. To enable more shift to bus travel we need to tackle congestion by prioritising buses and introducing local authority targets to reduce bus journey times. Alongside industry plans for price capped multi-operator contactless ticketing, this will encourage people out of their cars and into the bus."