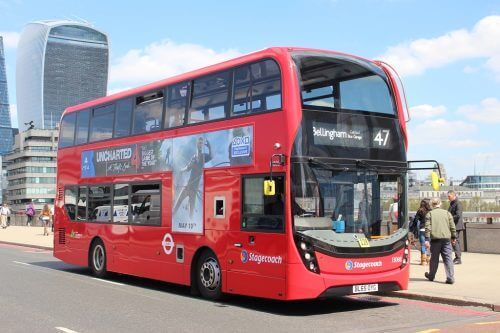 The London Assembly Transport Committee has released a report entitled 'Driven to Distraction' which has criticised the London buses for prioritising punctuality over safety.
The report examined the reasons for the number of bus incidents in London. It claimed:
 High levels of stress are reported amongst bus drivers, caused by long shifts, inadequate breaks and irregular shift patterns;
 Fatigued bus drivers may have more incidents than properly rested ones;
 Rest and toilet facilities are poor or non-existent; and
 The job involves frequent distractions from the control centre and from passengers.
The Committee said that London has a relatively high number of collisions involving buses, and highlighted that the contracts Transports for London (TfL) has with bus operators incentivise them to meet punctuality targets, but not safety targets. It also claimed that figures showing a decline in people killed or seriously injured by buses may be overstated.
The report recommended that TfL sets safety targets for bus operators as soon as possible, revises its senior staff bonus scheme to introduce a direct link between bus safety and performance-related payments, improves the data it uses for bus safety analysis and trend reporting and reduces the number of distractions and difficulties facing drivers. It also recommended that driver safety training is delivered in the same way as customer service training and bus maintenance practices in garages is reviewed.
Caroline Pidgeon, Deputy Chairman of the Committee, said: "The Mayor of London incentivises bus operators to meet punctuality targets, but not to reduce collisions and injuries.
"It's an outrage and something the son of a bus driver should recognise and rectify immediately."
Read the report in full here: www.london.gov.uk/sites/default/files/driven-to-distraction-17-07-17.pdf