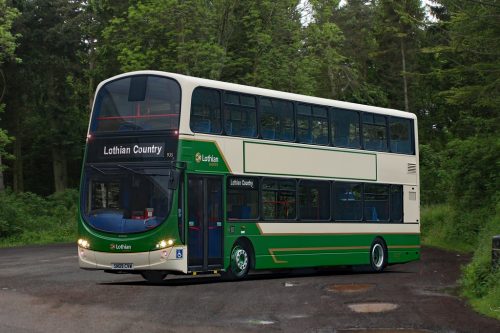 Lothian Country has announced timetable and fares information for its new Queensferry service, which launches on Sunday, June 4.
Service 43 and the limited stop X43 will operate between St Andrew Square and Queensferry, with buses every 20 minutes during the day from Monday to Saturday and every 30 minutes during the day on Sundays.
Lothian Country is a wholly-owned subsidiary of Lothian Buses, but will operate as a standalone business with its own buses and products provided on an entirely commercial basis.
There will be two fare zones on the new service; city and cityWEST. Travel in one zone will be £1.60 for an adult single and 80p for a child single. Travel in two zones will be £2.60 for an adult single and £1.30 for a child single.
Lothian Country is introducing the cityWEST Day ticket, which will offer customers unlimited travel on Lothian Country and Lothian day services across both cityWEST zone and city zone for £5 for an adult and £2.50 for a child. The Network Day ticket and Lothian Buses Ridacard will be valid in cityWEST zone and city zone.
Customers are also being offered an introductory m-ticket deal, where they can purchase 10 cityWEST single journey tickets for £25. These can be downloaded from tfeapp.com on Android and Apple devices.
Richard Hall, Managing Director of Lothian Buses, said: "This new commercial service will provide important transport links for work and leisure between Queensferry and Edinburgh.
"We are pleased to be in a position to provide these vital services, following extensive analysis of passenger journey patterns and commitments from The City of Edinburgh Council to retain and improve bus priority measures. However, the ongoing provision of these services is wholly dependent on customer usage levels. It's important that the community embrace our new venture to ensure its future viability."