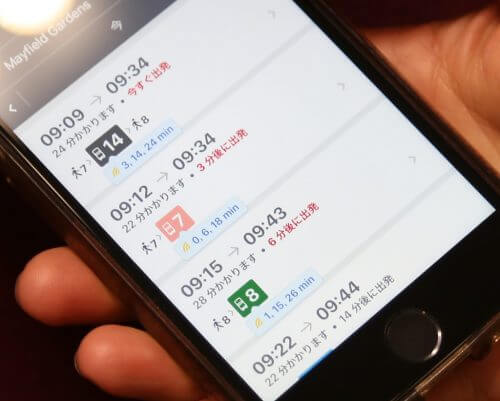 Lothian Buses is now offering bus and tram information through its mobile app in 10 languages as well as English.
The Lothian bus app now supports simplified and traditional Chinese, Dutch, French, German, Italian, Korean, Japanese, Polish, Russian and Spanish. Other languages may be added depending on demand.
Users can use the app to prepay for bus tickets, which are then downloaded to their phone or tablet and can be used for travel when needed.
The app also offers a range of personalised options for departures, journey planning and service updates, with stop alerts for passengers unfamiliar with a certain route.
During August, the company will also start trialling multilingual service updates from the bus control team, using the same technology used to power real-time translation on smartphones to deliver service updates on diversions and disruptions in all the languages supported by the app.
In another first for the company, as part of its summer partnership with the Edinburgh Festival Fringe, app users will be able to search for Fringe venues, events and individual artists and events to find the best way to get there by bus.
Gaynor Marshall, Communications Director at Lothian Buses, commented: "Our in-house digital development team are always looking for ways to improve the app for the benefit of our customers.
"The introduction of the new languages is a major step forward for us as we strive to make Edinburgh as welcoming and easy to navigate as possible for the many thousands of people who visit from across the globe.
"Our bus network is a convenient and great value way to travel around and see all that the capital and surrounding area has to offer."
Shona McCarthy, Chief Executive of the Edinburgh Festival Fringe Society, said: "We are delighted that Lothian are now including the locations of Fringe venues on their app enabling audiences to plan their bus journeys to the 300 Fringe venues across Edinburgh."