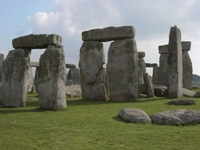 Though Britain may be a relatively small region, it presents opportunities for tour operators to get the most out of multiple attractions in a short space of time. In this case two excellent attractions in the south west, while very much different to each other, present the makings of a very enjoyable day out for any tour group.
McArthurGlen Swindon Designer Outlet hosts over 100 stores selling designer and high street brands at discounted prices, with up to 60% off all the big names.
When a group visit of greater than 20 people to Swindon Designer Outlet is booked, extra savings can be made on shopping. Contact the centre at least 48 hours in advance of a visit and it will send a group pack providing the information needed to plan a visit.
Plus, if the group pack letter is presented at the Customer Information Desk on the day of the visit, a special 10% Discount Card for everyone on board the coach can be collected, entitling visitors to further discounts and special offers in selected stores.
A short 45 minute drive away, Stonehenge requires almost no introduction. However, the opportunities at hand for group visits at the UNESCO World Heritage Site are certainly newsworthy. Groups will be wowed by Britain's most remarkable and intriguing prehistoric monument, at the centre of the site.
As old as the pyramids ofEgypt,Stonehengeexerts a mysterious fascination which coach parties can discover as they walk the circumference of the ancient stones.
Groups can arrange to have Stone Circle access outside of normal opening hours, making for a truly memorable experience. Furthermore, a 10% discount is available for groups of 11 or more visitors paying together, and entry is free for the coach driver and tour leader.
To make a group booking for Swindon Designer Outlet, go to www.swindondesigneroutlet.com/tourism/group-bookings/index.htm and for more information on Stonehenge, click here. To make an out-of-hours booking for the stone circle, call 01722 343834