Following the mayor's decision to pursue a franchising system in Greater Manchester, a new independent report has revealed that plans could cost the taxpayer an extra £81m by the end of the first wave of franchise contracts, which are expected to run for seven years. Based on the current network, according to TAS, the cost of operating bus services could rise by as much as 73%, whilst the additional administration could cost TfGM as much as £1.1m per year. This would represent an average cost of £68.10 per household in Greater Manchester.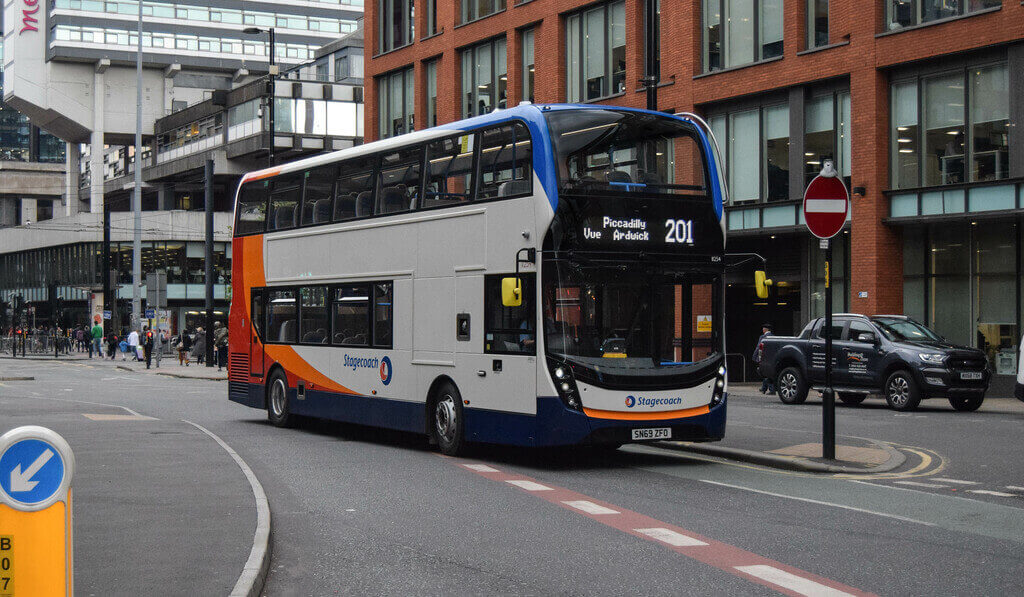 The report, commissioned by bus operators partnership OneBus, which represents the majority of bus operators Greater Manchester, estimates that under franchising, there would probably be a need for more drivers, and that there would be more dead mileage due to 'away from home' contracts, where routes are further from their home depot.
Additional costs would be incurred in setting up the franchising system, employing people to monitor it, and purchasing new buses, on top of the £20m already spent on consultants, says the report, and that if the regional authority wants more routes or to subsidise lower fares, the costs would be greater still.
Gary Nolan, Chief Executive of OneBus, asked TAS to look into the costs of moving to a franchising model. He explains: "Franchising is being presented as a guaranteed route to better buses services, but there are potential costs that threaten to increase the financial burden on the public, whether or not they use the bus. This report sends a clear message to TfGM that the costs of operating the bus network are far greater than they imagine. Under a new partnership approach, operators would invest profit into improvements; under franchising, this investment would need to come from taxes. The only alternative to tax rises will either be higher fares or routes being cut.
"Immediate action from the local authority would be far better focused on congestion, which pushes up fares, harms air quality, increases journey times and damages the reliability of the bus network. Without urgent action from TfGM to tackle the growing number of cars on our roads, improvements will grind to a standstill, regardless of whether buses operate in a franchise or partnership."
The report was designed by TAS to estimate the cost of operating under a franchise regime, based on the current network and using commercial information and data from direct responses from five major local operators, Stagecoach, First, Diamond Bus North West, Arriva and Transdev. Although the Mayor, TfGM and GMCA have yet to reveal full details of how buses under franchise will operate, the report considered all publicly-available information that has been released to date.
In March 2019 a study conducted by YouGov showed that the majority of Greater Manchester residents (76%) would not be willing to accept any further council tax increases to fund public transport. In London, the only other city in the UK which uses a franchising model, Transport for London is facing a £700m deficit with the threat of cuts to bus services.
"We do not believe the Greater Manchester public should be forced to pay for such a costly and unnecessary system," continued Gary. "Our vision is a system fit for the future and that delivers regular improvements for the travelling public and boosts the economy of our region. We have already pioneered free WiFi for passengers, integrated ticketing, have committed to 450 low-emission buses in the next three years, and introduced contactless payments years in advance of the tram system.
"We have much to be proud of in Manchester and should not be aiming to be a 'second London' with our transport network. We'd much rather be the 'first' Manchester and we expect the alternatives to be fully considered to avoid increasing the cost for taxpayers."