The Enviro200s will help tackle air pollution in the region
Greenock-based operator McGill's has announced the purchase of 26 brand-new ADL Enviro200s at a cost of £4.75m.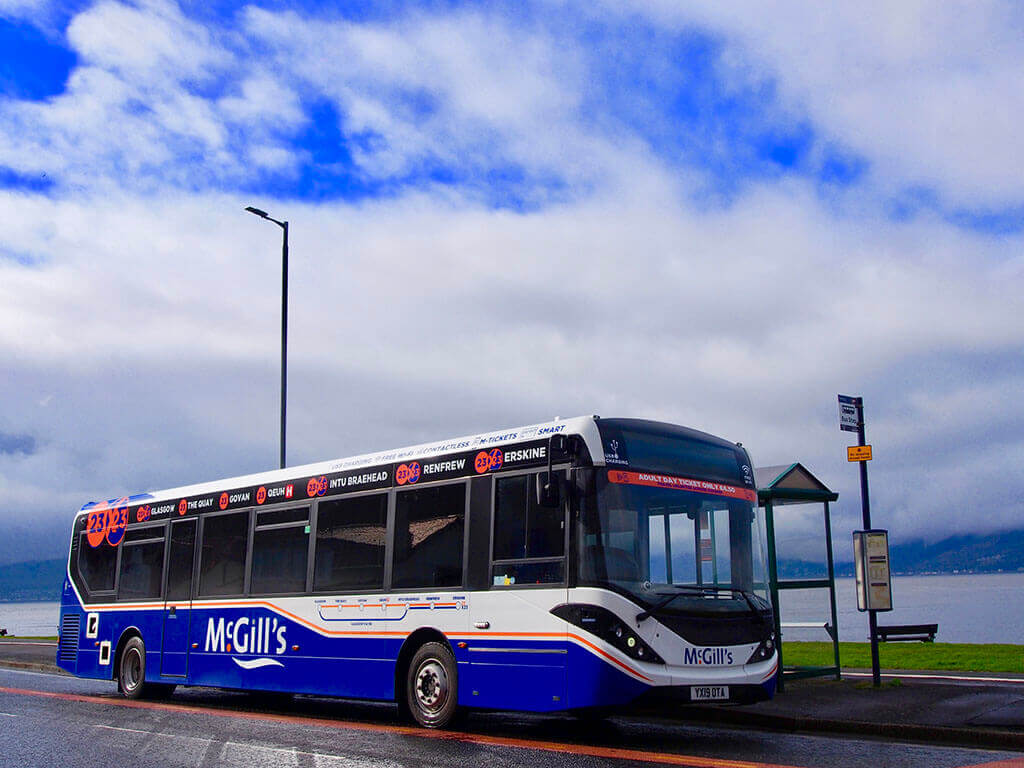 The new single-decker fleet will serve Glasgow and the West of Scotland, and takes the operator's capital investment in the last five years to over £30m – almost £24m of which has been spent on new vehicles.
McGill's intends to use the vehicles on the X23/23 Erskine to Glasgow service and the 26 Glenburn/Nethercraigs to Paisley route.
Inside, the Enviro200s feature free WiFi and USB charging points at every seat; their Euro VI engines also mean they will comply with Glasgow's Low Emission Zone (LEZ), which came into effect on 31 December.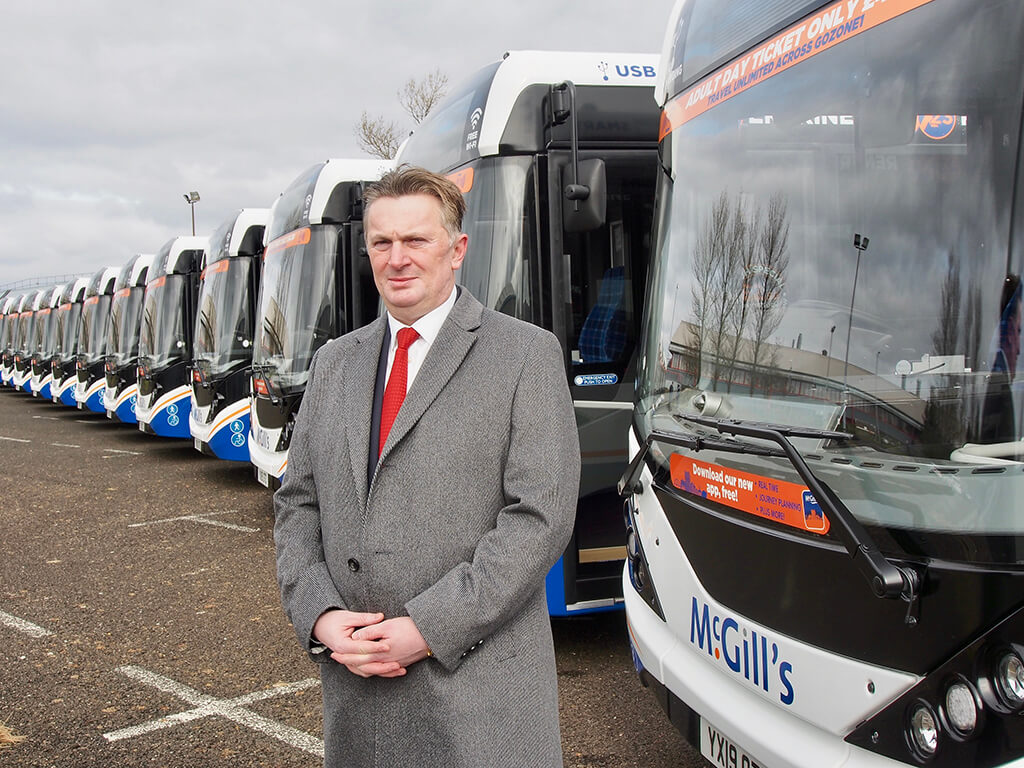 McGill's CEO Ralph Roberts commented: "This is a milestone investment for McGill's which benefits the environment, our passengers and in turn, serves the wider economy.
"We are delighted to be purchasing these buses from Scottish manufacturer Alexander Dennis, which feature the latest engine and passenger technology.
"Some campaigners claim that bus operators are not doing enough to tackle air pollution but this investment in 26 new vehicles brings our average bus age down to under seven years old – the youngest large private fleet in Scotland – and demonstrates that we're going the extra mile and taking a long-term approach to our operations.
"Funding for the new fleet has been found privately with no public subsidies provided.
"Only by running a profitable business can we invest in the very latest vehicles and it is vital that the government now provides the conditions conducive to allow us to invest further."
You can read more coach news here: cbwmagazine.com/category/news/coaches