Zenobe Energy secured a loan through a Mayor of London fund to install charging infrastructure at an Abellio London depot
The Mayor of London's Energy Efficiency Fund ('MEEF'), managed by Amber Fund Management Limited, has provided a loan to Zenobe Energy to install charging infrastructure at a bus depot operated by Abellio London, in Walworth, which will serve buses used on single-deck routes P5 and C10. MEEF's investment forms part of a wider funding package being delivered by Zenobe Energy which includes the electric buses.
The infrastructure includes a static battery energy storage system at the depot ensures the charging requirements of the bus fleet are met by the local grid infrastructure, and supports the Mayor of London's commitment to zero-emission transport in the capital, including making all single-decker buses in central London zero-emission at tailpipe by the end of 2020. Each bus is forecast to reduce carbon emissions by 37 tonnes and remove 31kg of NOx per year. Overall, the 34 buses on routes P5 and C10 will save an estimated 1,247 tonnes of CO2 per year.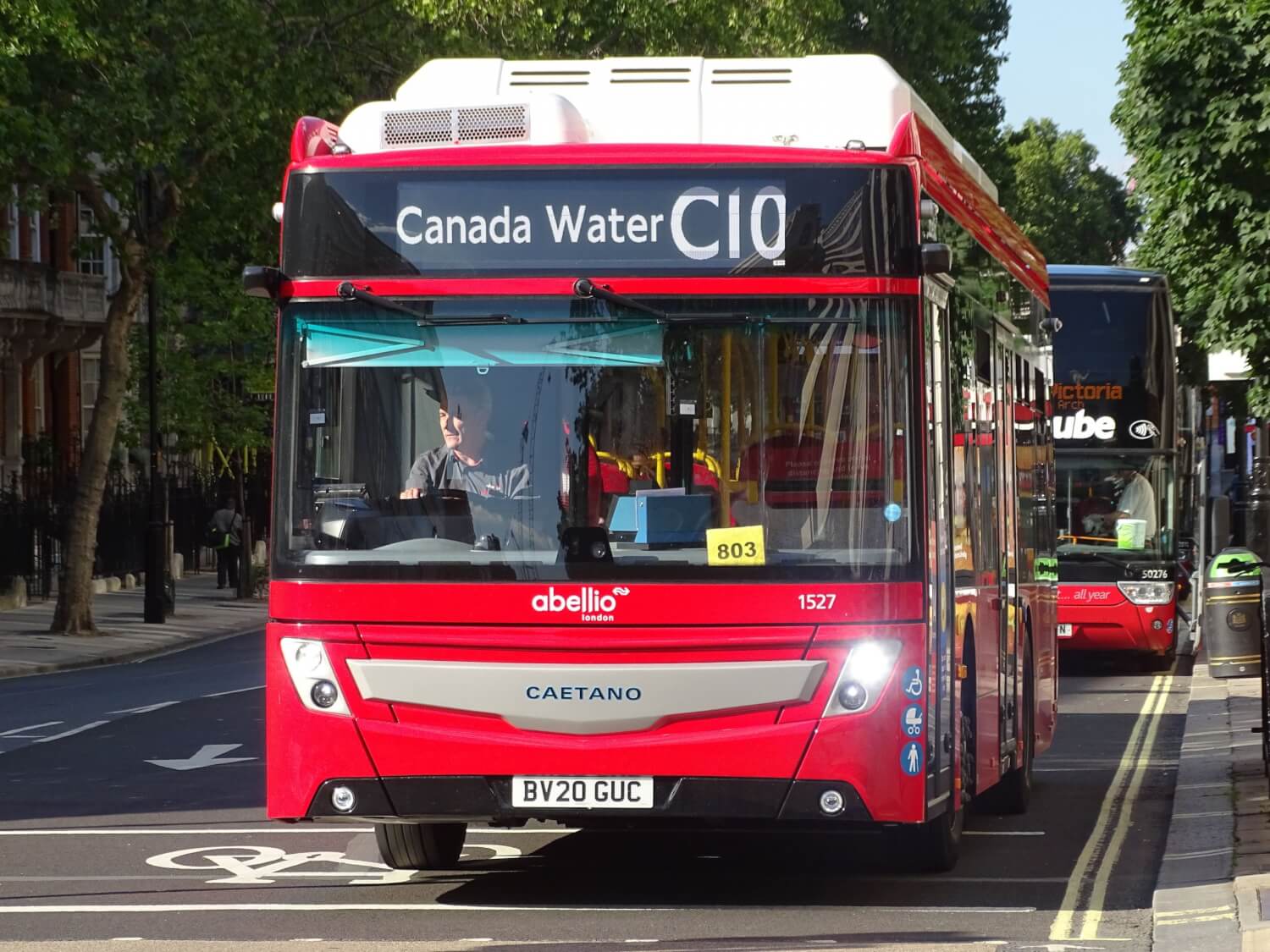 This is MEEF's first investment in the low carbon mobility sector since its investment policy was widened earlier in the year. Eligible projects under this priority include EV charging, alternative fuel stations and Hydrogen fuel cells and MEEF is seeking to make further investments in the sector over the coming months.
Shirley Rodrigues, Deputy Mayor for Environment and Energy, said: "The Mayor is working hard to cut London's transport emissions to tackle the twin dangers of toxic air pollution and the climate emergency. London already has more than 370 electric buses operating across the TfL network as well as 12 dedicated Low Emission Bus Zones which have shown a dramatic reduction in harmful emissions. Zenobe Energy's innovative new electric charging infrastructure will help keep London's growing electric bus fleet moving and further power the capital's electric vehicle revolution.
"As London begins to recover from the COVID-19 pandemic, the Mayor's Energy Efficiency Fund will have a vital role to play in the capital's green recovery. Projects like this will help create new green jobs and skills, as well as supporting businesses to cut emissions, reduce energy bills and develop new green technologies."
Nicholas Beatty, Founder Director, Zenobē Energy, added: "This facility with Amber Infrastructure's MEEF fund demonstrates Zenobē's continuing leadership in the battery sector with its focus on innovation and provision of solutions to customers which combine the company's technology, operational and financing capabilities. This funding will be crucial in allowing us to achieve our growth ambitions and support our fast developing EV fleet businesses as our clients adopt zero-emission fleets both in the EV bus sector and the wider EV fleet market."