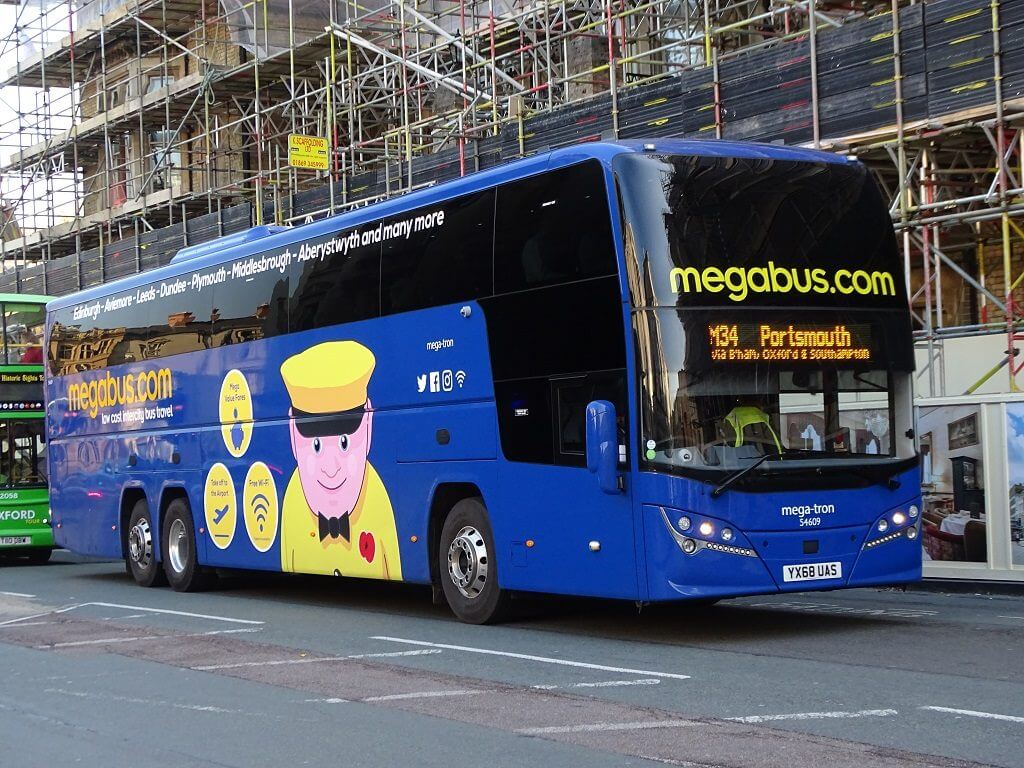 Following on from the megabus.com operator profile (CBW1363), the 68-plate Volvo B11R/Plaxton Eliteis have now entered service on the network. Following a competition on megabus.com's social media platforms – known as #givemeaname – the following vehicles have been named:
54602 Isla Smiler
54604 Basil Bus
54605 Bus Lightyear
54606 Bus-ta-Rhymes
54607 Lord Bussington
54608 Wheely Wonka
54609 mega-tron
54610 Jenson Busson
Each wheelchair accessible vehicle has 74 seats, free WiFi, a toilet and USB charging points.
The coaches will replace the existing fleet based at Cwmbran, but will be used on routes travelling across Wales, the West of England and London, connecting cities like Cardiff, Bristol and London.
Of note on the most recent batch of vehicles is that the rear of each now has additional aerodynamic styling fitted in the form of two fins down both sides of the vehicle, from the top spoiler down to the start of the engine boot lid.
Additionally, megabus.com has launched the 'Mega November' campaign. Customers booking tickets this month will also receive a £5 voucher for travel in January and February 2019.
Customers will receive their voucher codes between 1-7 December and be able to book tickets from 1 January 2019. Vouchers will only be issued for journeys booked within England and Wales.