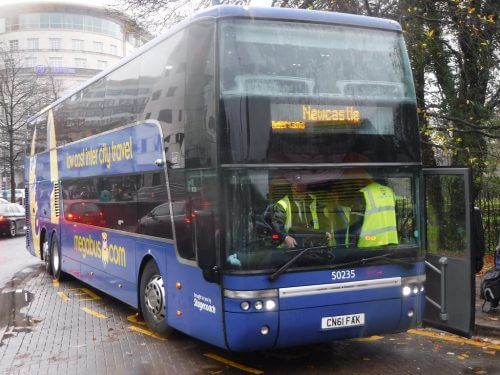 Stagecoach-owned megabus.com is now offering faster journeys between Cardiff and Birmingham by routing some of the services direct, cutting out Bristol.
The new timetable, which took effect from Monday (May 7), forms part of the operator's enhancements to its Cardiff to Leeds route, with the addition of three daily services connecting the Welsh capital directly with Birmingham.
The change to the timetable will help to reduce the journey by up to 50 minutes. One trip per day will also be extended to and from Newcastle.
The timetable changes will result in an increase in the number of journeys between Birmingham, Sheffield and Leeds from 20 to 58 per week. Routes travelling via Bristol will continue to have 42 services per week.
The new service also means that for the first time, megabus.com passengers who want to travel between Sheffield and Cardiff can do so without changing vehicles.
Clive Jones, Commercial Director at megabus.com, said: "Our research tells us that many of our passengers only want to travel between Birmingham and Cardiff.
"We are happy to introduce the additional services which will help slice close to an hour off our passengers' journeys and provide the first direct service between the two cities.
"The routes we launched last year have proved popular so we're delighted to add these additional services to the local megabus.com network."